Relief for DK Shivakumar as Supreme Court dismisses ED's plea
Supreme Court dismissed the Enforcement Directorate's plea challenging the Delhi high court order that granted DK Shivakumar bail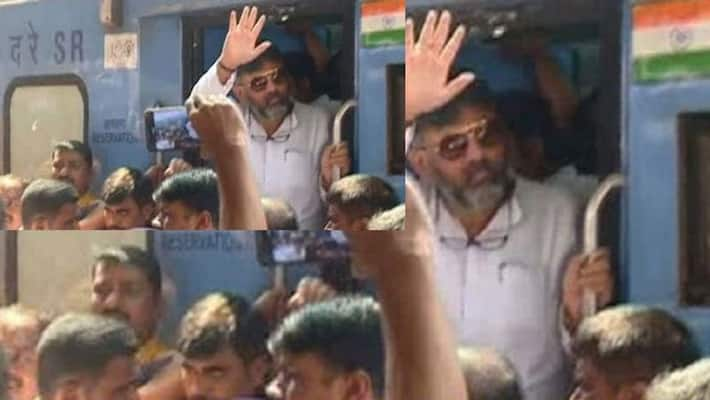 Delhi: The Supreme Court on Friday dismissed the Enforcement Directorate's plea challenging the Delhi high court order that granted bail to Karnataka Congress leader DK Shivakumar in a money laundering case.
A bench comprising Justices RF Nariman and S Ravindra Bhat rejected the request of the Solicitor General, appearing for the Enforcement Directorate, to issue a notice to DK Shivakumar based on the appeal.
"This is not the way you should deal with the citizens of the country." the bench told ED while dismissing the appeal.
The court noted that the ED had 'copy-pasted' from their petition against P Chidambaram.
"The petition seems to be cut, copy and paste from the petition against P Chidambaram. Shivakumar is referred to as the former Home Minister. This is not the way to treat citizens", said Justice Nariman.
Justice Nariman also slammed Solicitor General Tushar Mehta by saying that the Government cannot 'play with' Supreme Court judgments.
"Please read our dissenting judgment in Sabarimala. Our judgments are not to be played with. Tell your government that our judgments stand", Justice Nariman told the SG.
Before the high court, Shivakumar had submitted that he's been accused of offences under sections 276C(1), 277 and 278 Income Tax Act which are not scheduled offences under the Prevention of Money Laundering Act.
He had also submitted that he doesn't meet the criteria of triple test for denying bail. It was argued that since he's a 7-time MLA, a public figure and has his roots in the society, there's no risk of him fleeing from investigation or tampering with the evidence.
DK Shivakumar was in Tihar jail for 48 days in relation to a money laundering case and was recently released after the Delhi high court granted him bail. The Delhi high court had on October 23 granted bail to DK Shivakumar. Shivakumar had been on a temple run for a week as soon as he was released on bail.
Last Updated Nov 15, 2019, 1:50 PM IST