Ram Temple Bhoomi Pujan: Mayawati credits Supreme Court for paving way for Ram temple construction in Ayodhya
Prime Minister Narendra Modi, RSS Chief Mohan Bhagwat, Ram Mandir Trust Chief Nritya Gopaldas, Uttar Pradesh Governor Anandiben Patel and Chief Minister Yogi Adityanath will be on the stage for the event.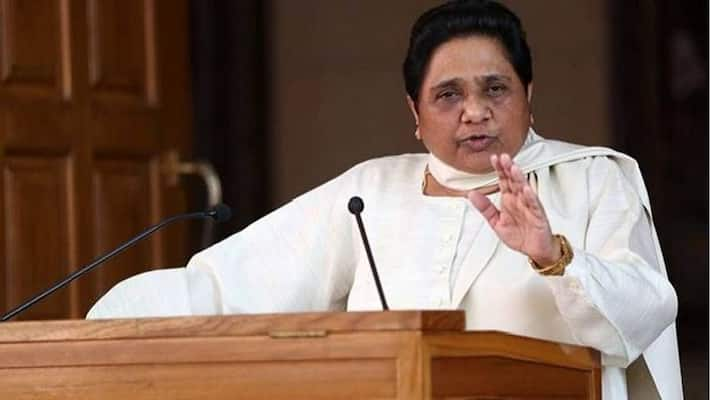 Ayodhya: Ahead of the Ram temple "bhoomi pujan", BSP supremo Mayawati on Wednesday credited the Supreme Court for paving the way for its construction in Ayodhya and advised all to accept the decision.
"As everyone knows, Ayodhya is a holy city of different religions. But it had been embroiled in a controversy for years due to the Ram Mandir-Babri Masjid land dispute. The dispute was ended by the Supreme Court and it has also stopped to some extent politics around it played by some political parties," Mayawati said in a series of tweets in Hindi.
"Due to the SC verdict, foundation of Ram temple is being laid and a lot of its credit goes to the SC. BSP from the beginning said that it would accept the SC decision. It should be accepted by all. This is advice of BSP," she added.
Her comment came hours before the "Bhoomi Pujan" ceremony in Ayodhya.
Meanwhile, days after Union minister Uma Bharti said she will skip the ceremony, the BJP leader today said that she will infact attend the ceremony as instructed by Ram Janmabhoomi Trust and arrived in Ayodhya well ahead of time.  
Bharti on Monday had said she would not attend the ground-breaking ceremony of the Ram Temple in Ayodhya on August 5. Instead, Bharti said she would be on the banks of the Saryu river and visit the site and offer prayers to 'Ram Lalla' after the event had concluded.
In a tweet, Uma Bharti said, "I am devoted to Lord Ram. I have been instructed by senior officer of Ram Janmabhoomi Trust to be present at the foundation stone. This is why I will be present in this programme."
Ahead of the Ram Mandir's bhoomi pujan, Umar Bharti said, "All religions in the country accepted the verdict given by the Supreme Court which is a big deal."
"This country can now hold its head high and say there is no discrimination here," Uma Bharti said.
Last Updated Aug 5, 2020, 12:15 PM IST