Ram Temple Bhoomi Pujan: LK Advani, MM Joshi to attend via video conference
With age, health, and ongoing COVID-19 crisis, it would not be possible for senior BJP leaders Lal Krishna Advani and Murali Manohar Joshi to attend the Ram Temple Bhoomi Poojan in Ayodhya.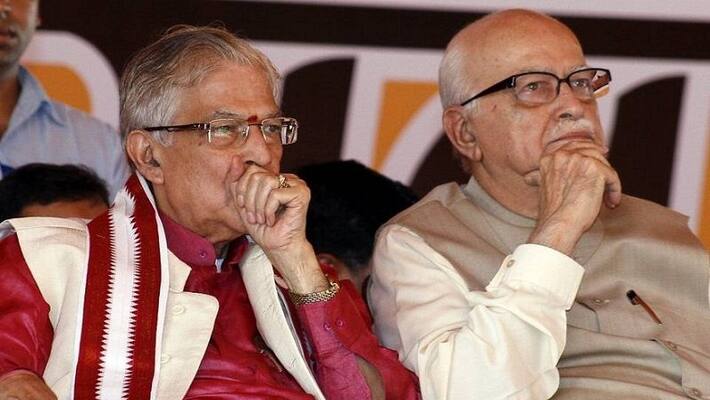 Ayodhya: The Bhoomi Poojan (groundbreaking ceremony) of the Ram Temple is slated for August 5 in Ayodhya. Prime Minister Narendra Modi will be taking part in the event and doing the Bhoomi Pooja. BJP leaders Lal Krishna Advani, Murali Manohar Joshi and several other senior leaders of the party will be joining the ceremony via video conference.
The Uttar Pradesh administration is busy in arranging video conferences for these senior leaders. Sources have informed that a list of 10 such senior leaders has been prepared, who will not be going to Ayodhya but taking part in the event via video conferencing. The sources have further informed that on the big day, only five dignitaries, PM Modi, RSS chief Mohan Bhagwat, Ram Temple Trust chief Nritya Gopal Das and two priests will be on the stage.
Apart from PM Modi, invitations have also been sent to Awadheshanand Saraswati, Uma Bharti, Sadhvi Ritambhara, Rambhadracharya, Iqbal Ansari, Bhagwat, former Uttar Pradesh chief minister Kalyan Singh, and Vinay Katiyar to join the Bhoomi Poojan.
No Union minister will be involved in the event. With age, health, and the crisis of the coronavirus (COVID-19), it is not possible for Advani and Joshi to go to Ayodhya.
Last Updated Aug 1, 2020, 5:56 PM IST