Rajiv Gandhi assassination case: Convict Nalini attempts suicide in prison
Convict in the assassination case of late Prime Minister Rajiv Gandhi, Nalini Sriharan, attempted suicide in Vellore prison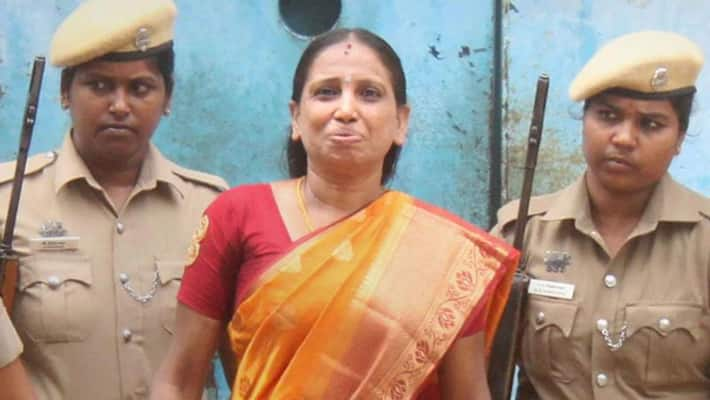 Vellore: Rajiv Gandhi assassination case convict Nalini Sriharan attempted suicide in Tamil Nadu's Vellore prison on Monday (July 20). Her lawyer Pugalenthi said that this was the first time in the last 29 years that Nalini had tried to take such an extreme step.
Nalini has been in jail for the last 29 years. According to the lawyer, Nalini and another convict had a quarrel in the prison. And the other inmate escalated the issue to the jailer and following that Nalini attempted suicide.
He added that Nalini's husband Sriharan alias Murugan had requested the lawyer to shift Nalini to Pizhal prison. Nalini's husband is also in prison for Rajiv Gandhi's assassination. The lawyer said that a legal request for the same will be made soon.
Former PM Rajiv was assassinated by an LTTE suicide bomber on May 21, 1991, during an election rally near Sriperumbudur in Tamil Nadu.
Seven people, including Nalini and her husband, were convicted by a special TADA court for their role in the assassination of Rajiv. Perarivalan, Robert Payas, Jayakumar, Ravichandran and Santhan are the other convicts.
Last Updated Jul 21, 2020, 12:38 PM IST