Rajasthan political crisis: Top cop seeks cooperation from Haryana, Delhi counterparts
Rajasthan top cop wrote to Haryana and Delhi police "seeking cooperation" after drawing a blank in their search for rebel MLAs accused of conspiring to topple the Rajasthan government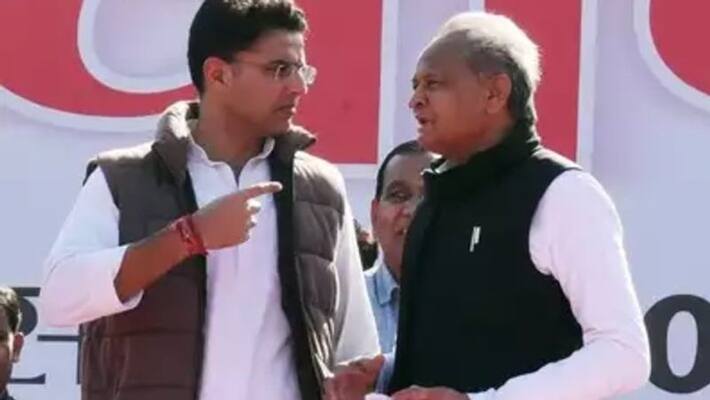 Jaipur: Even as the Rajasthan high court on Tuesday (July 21) resumed hearing a plea filed by Sachin Pilot and 18 other dissident Congress MLAs, challenging the disqualification notices issued to them by the state assembly speaker, state top cop sought help from Haryana and Delhi counterparts.
Rajasthan DGP Bhupendra Yadav wrote to DGP of Haryana and the Commissioner of Delhi Police, seeking cooperation in Special Operation Group's (SOG) probe in a case related to alleged attempts to destabilize the state government.
A team of the Rajasthan police Special Operations Group (SOG) went to two resorts in Manesar near Delhi where rebel MLAs in Sachin Pilot's camp have been staying for over a week but came back empty-handed. The Congress took this as confirmation that Sachin Pilot's rebel squad has the active support of the BJP, which rules Haryana.
The Congress had on Friday cited the two audio tapes, purportedly featuring Union minister Gajendra Singh Shekhawat and rebel Congress MLA Bhanwarlal Sharma conspiring to topple the Ashok Gehlot government, seeking their arrest. The Special Operation Group (SOG) of the Rajasthan Police has registered criminal cases in the matter. The BJP has described the audio clips as "manufactured", and Shekhawat has said the voice in the clips was not his.
The investigation into alleged "horse-trading" left the Rajasthan Congress split wide open. Sachin Pilot, served to answer questions on alleged attempts to bring down a government in which he was deputy chief minister, left Jaipur for Delhi in a fit of rage and has camped there since.
Meanwhile, another meeting of the state Congress Legislature Party has been called at 11 am today (July 21). The meeting comes a day after Rajasthan chief minister Ashok Gehlot ratcheted up the rhetoric Monday, calling his former deputy Sachin Pilot a "nikamma" and a "nakara" (useless and worthless). 
Last Updated Jul 21, 2020, 12:03 PM IST