Rajasthan political crisis: Sachin Pilot was conspiring from last 6 months to topple govt, alleges CM Gehlot
Continuing his scathing attack on Sachin Pilot and the BJP, Rajasthan CM Ashok Gehlot claimed that the BJP tried to do what it did in Madhya Pradesh but it failed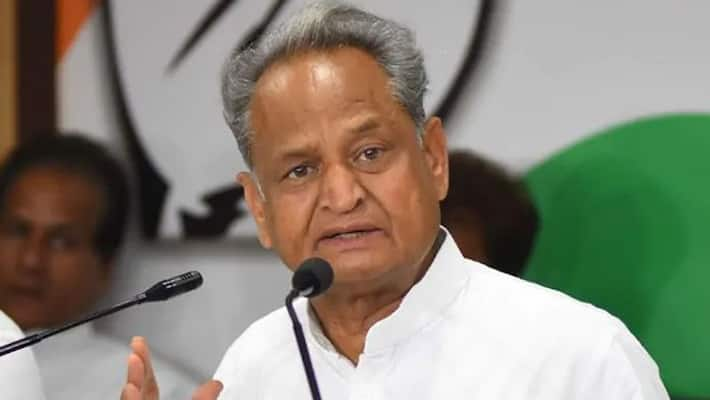 Jaipur: Sharpening his attack on sacked deputy chief minister Sachin Pilot, Rajasthan chief Ashok Gehlot said the former had been conspiring to topple the government for the last six months with the help of the BJP.
Speaking to reporters in Jaipur, Gehlot said no one used to believe when he said that a conspiracy is being hatched to topple the Congress government in the state.
He (Sachin Pilot) was conspiring from past 6 months with BJP's support. Nobody believed me when I used to say that conspiracy is going on to topple the government. Nobody knew that a person with such an innocent face would do such a thing," Rajasthan chief minister Ashok Gehlot said.   
"There was no demand to replace the state Congress chief in 7 years even when we knew Sachin Pilot was worthless," he further added.
Meanwhile, Congress MLA Giriraj Singh Malinga claimed that he was offered money to join the BJP.  
"Sachin Pilot offered me money to join BJP, but I refused. I alerted Rajasthan CM Ashok Gehlot ahead of Rajya Sabha polls about the conspiracy to topple the government," said Giriraj Singh Malinga.
Speaking on money being offered to Congress MLA Malinga, Ashok Gehlot said it never happened in the history where a party chief was trying to topple his own government. "This will be suicidal for BJP for next election also," the chief minister said.
Lamenting about horse trading charges against BJP, Ashok Gehlot said that the saffron party had held their MLAs captive.
"Our MLAs are staying without any restrictions but they have held their's (MLAs) captive. They are calling us and crying over the phone while explaining their ordeal. Their personal mobile phones have been snatched. Some of them want to join us," Gehlot said. 
Last Updated Jul 20, 2020, 4:04 PM IST