Rajasthan political crisis: Congress in trouble as Gurjars come forward in support of Sachin Pilot
The Congress, last week, removed Sachin Pilot from the post of party chief of Rajasthan unit and from the Ashok Gehlot Cabinet. Assembly Speaker CP Joshi has issued a notice to Pilot and 18 MLAs. However, reports maintain that Pilot is still in contact with top Congress leaders and that he has not taken any decision on returning to the party.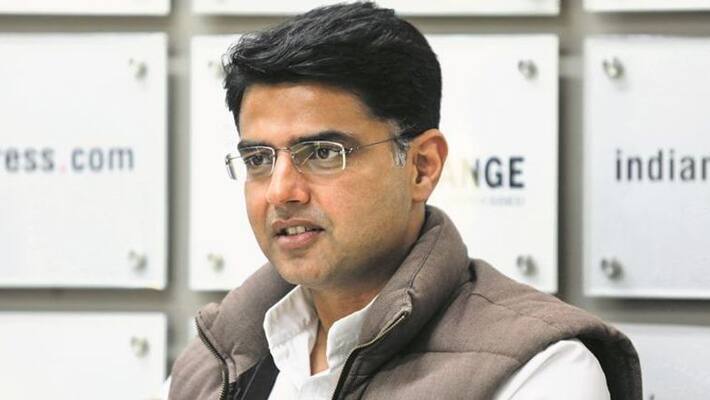 New Delhi: Political turmoil continues in Rajasthan and difficulties of the Congress and Ashok Gehlot government have not abated. Sachin Pilot continues to be silent and has not disclosed any strategy of his, but his silence is proving to be costly for the Congress. The Gurjar Samaj has announced the holding of a panchayat session in support of Pilot on July 26 in Gurugram, Haryana.
The Gurjar community is considered strong in Rajasthan, Haryana, Uttar Pradesh, and Madhya Pradesh. Politically, this society is very powerful and active and can cause a big upset.
According to a media report, a panchayat will be held in Reethauj village of Gurugram in Haryana and leaders of the Gurjar community from Haryana, Rajasthan, Madhya Pradesh, and Uttar Pradesh will participate, attempting to pressure the Congress into restoring honour to Sachin Pilot.
Sachin Pilot is a well-known leader of the Gurjar community of Rajasthan, and his father late Rajesh Pilot also was considered a renowned face of the community. It is no surprise that the Gurjar community once again stands in favour of Sachin Pilot considering his recent expulsion.
Recently, when Ashok Gehlot removed Sachin Pilot from the Cabinet, security was tightened in Gurjar-dominated districts of the state because the government received inputs from intelligence agencies of possible agitation.
Last Updated Jul 20, 2020, 4:00 PM IST