Rajasthan: Ashok Gehlot government wins trust vote in Assembly
Rajasthan CM Ashok Gehlot has won the confidence motion with a voice vote. The Assembly session has been suspended till August 21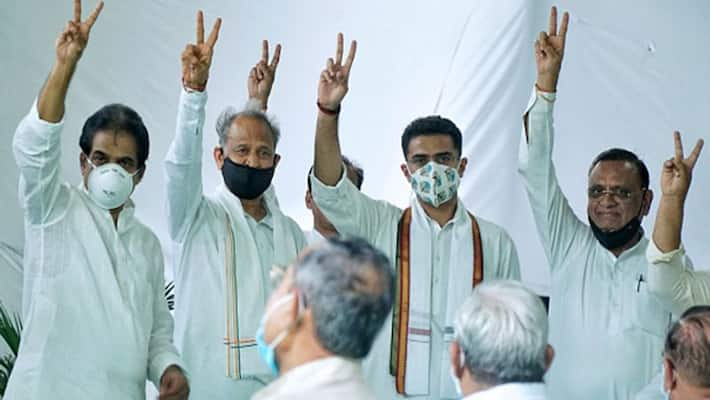 Jaipur: Rajasthan's Congress government led by chief minister Ashok Gehlot won the trust vote on Friday (August 14). The Assembly Speaker CP Joshi said that the House has been adjourned till August 21.
In the House of 200, the Congress party has 107 MLAs and the support of Independents and allies. The BJP has 72 members.
Sachin Pilot said that the trust vote victory will put an end to all speculations. He said the government has been passed with a very good majority today in the Rajasthan Assembly.
While talking about the seating pattern in the Assembly, Pilot said that earlier he was part of the government but now he is not.
He also said that it is not important where one sits, but what is in the hearts and minds of people. As far as the seating pattern is considered, it is decided by the Speaker, party and I don't want to comment on it, said Pilot.
Last Updated Aug 14, 2020, 6:02 PM IST