Purchase of Redmi, Oppo phones linked to KEA Bluetooth scandal; check details
An investigation into Karnataka Examinations Authority's FDA/SDA recruitment exams reveals 24 Redmi and Oppo phones engaged in illicit Bluetooth activities. Arrests in Yadgiri led to revelations of bribes and manipulation tactics. CID takes over the probe as multiple suspects, including a central figure RD, face accusations of misconduct in exam irregularities involving patronage and clandestine distribution of devices.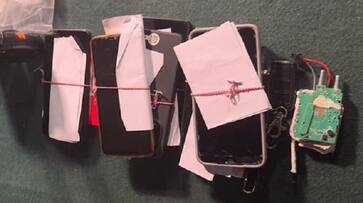 An investigation into irregularities during the Karnataka Examinations Authority (KEA) FDA/SDA recruitment exams has taken a significant turn as 24 mobile phones from Redmi and Oppo were discovered to be involved in illegal Bluetooth activities. The arrest of Sidram in Yadgiri shed light on the scandal, as he revealed to the police that he received Rs. 2 lakhs from RDP, alongside the procurement of these devices.
The probe into the matter has now been handed over to the CID following revelations made during the interrogation of the accused by local authorities. The central figure implicated in the PSAI and FDA misconduct is RD of Afjalpura, with Sidram allegedly responsible for enlisting 24 candidates under the patronage of Patil, linked to the scandal. Sidram disclosed that RDP, the individual who acquired 8 Redmi and 16 Oppo phones, had provided him with Rs. 2 lakhs.

Police nab KEA scandal kingpin in Maharashtra
According to a credible source, investigations unveiled that these mobile phones and Bluetooth devices were clandestinely distributed in sugarcane fields near Afzalpur to evade detection. The accused employed a tactic of manipulating mobile numbers by rearranging their sequences, a strategy to elude identification if caught with the illegal devices. However, law enforcement officers deciphered this technique, leading to the apprehension of multiple suspects.
During an inspection on the 28th, illegal Bluetooth devices were detected in five examination centres in Yadagiri, resulting in the arrest and interrogation of 16 individuals. Given the widespread suspicion surrounding these wrongdoings, the government has tasked the CID with conducting a comprehensive investigation into the matter.
Last Updated Nov 17, 2023, 10:01 AM IST