Punjab Advocate General slams Sidhu, says he is derailing sacrilege case, spreading misinformation
Congress party's troubles with Navjot Singh Sidhu just do not seem to be ending.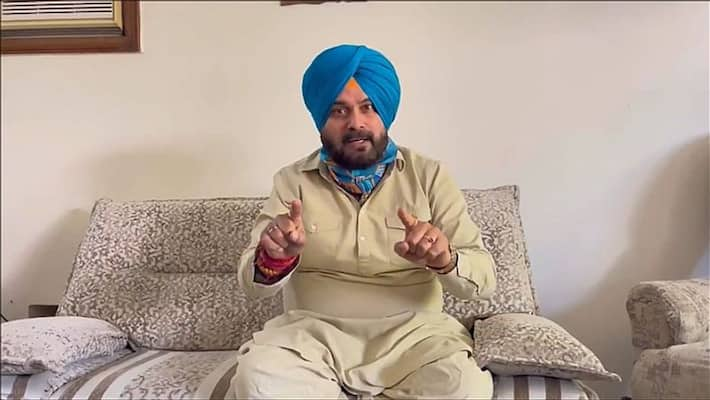 Congress party's troubles with Navjot Singh Sidhu just do not seem to be ending. The latest round of war of words is between the Punjab Congress president and the state Advocate General Amar Preet Singh Deol over the 2015 sacrilege and police firing case.
A day after Sidhu threw down the gauntlet before the Congress and declared that he would take back his resignation from the state Congress chief's post only if Chief Minister Charanjit Channi sacked APS Deol, the latter has lashed through in a statement, a copy of which was accessed by Asianet Newsable.
In the statement, the Punjab Advocate General accused Sidhu of obstructing the functioning of his office as well as that of the state government. He said that the state Congress president is trying to derail the government's efforts to ensure justice in the sacrilege cases with his utterances. Slamming the attempts to politicise his office, Deol further claimed that vested interests were trying to malign the functioning of the Congress party ahead of the forthcoming assembly elections in the state for their selfish political gain.
Deol had sent his resignation to Chief Minister Channi on Monday after repeated attacks from Sidhu, who wants him out for representing two accused cops in a sacrilege and police firing case of 2015. Deol had appeared for former state police chief Sumedh Saini, who was booked in connection with the case pertaining to the desecration of the Sikh religious text Guru Granth Sahib and firing on protesters. However, much to Sidhu's disappointment and anguish, Chief Minister Channi is yet to accept the resignation and has, in fact, reportedly rejected it.
Sidhu had resigned on September 28, seeking the removal of Deol and state Director General of Police I P S Sahota. Two days ago he flew with Chief Minister Channi to the Kedarnath shrine. The visit to the pilgrim site was aimed at projecting that internal issues had been resolved. However, on Friday, Sidhu called himself "the soldier" of Congress chief Sonia Gandhi, Rahul Gandhi and Priyanka Vadra, but made it clear that even though he is taking back his resignation, but he would only enter the Pradesh Congress Committee office and assume office only when a new AG and DGP are appointed.
Also Read
Did Demonetisation succeed? RBI data reveals worrying currency statistics
Petrol, Diesel prices: 23 states and UTs have so far slashed VAT; Rajasthan still sells costliest fuel
Last Updated Nov 6, 2021, 4:33 PM IST