Petrol, Diesel prices: 23 states and UTs have so far slashed VAT; Rajasthan still sells costliest fuel
At least 13 states and Union Territories continue to hold on to existing VAT rates.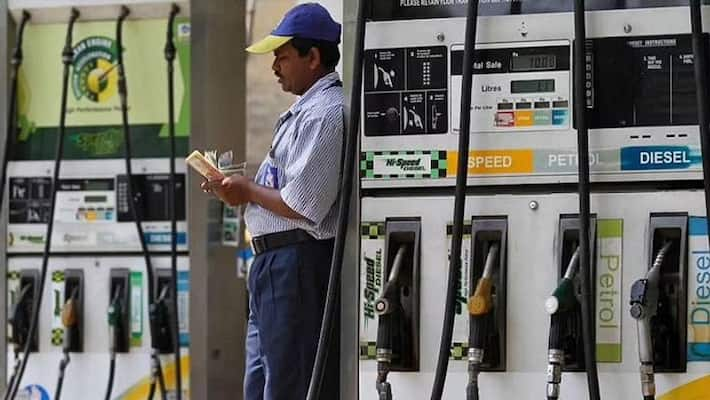 At least 23 states and union territories have so far slashed value-added tax being levied on petrol and diesel after the Centre lowered excise duty on both the fuels on Wednesday. Official data suggests that out of these 23, fuel prices have been reduced in a big way in Karnataka, Mizoram and Puducherry. 
While a litre of petrol is now cheaper by Rs 13.35 in Karnataka, in Mizoram the petrol price has come down by Rs 12.62. Petrol prices in the Union Territory of Puducherry are now Rs 12.85 cheaper. Similarly, diesel price too has seen a major reduction in Karnataka, Mizoram and Puducherry with rates now being lowered by Rs 19.49, Rs 18.34 and Rs 19.08 respectively.
Also Read: Petrol, diesel price today, November 6: Fuel rates remain unchanged
Data reveals that 13 states and Union Territories continue to hold on to existing VAT rates. These include states like West Bengal, Tamil Nadu, Kerala, Rajasthan, Maharashtra, Odisha, Chhattisgarh, Meghalaya, Andaman & Nicobar, Jharkhand, Punjab, Delhi, Telangana and Andhra Pradesh.
The Centre had on Wednesday partially rolled back part of the Rs 13 increase in taxes on petrol and Rs 16 per litre on diesel, which was effected between March 2020 and May 2020 to avoid passing on to consumers the sharp dip in international oil prices during the Covid-19 pandemic phase. Following the Centre's decision, the states too followed suit and reduced local VAT rates on fuels.
Sample this, the costliest petrol in the country is sold in Rajasthan's Jaipur at Rs 111.10 per litre. Coming a close second is Mumbai, Maharashtra, where a litre of petrol is being sold for Rs 109.98 followed by Andhra Pradesh (Rs 109.05). Petrol now costs below the three-figure mark in most Bharatiya Janata Party-ruled states barring Madhya Pradesh (Rs 107.23), Bihar (Rs 105.90), Karnataka (Rs 100.58) and Ladakh (Rs 102.99).
Rajasthan takes the top honours when it comes to the costliest diesel being sold in the country. In Jaipur, a litre of diesel costs Rs 95.71 while, once again, followed by Andhra Pradesh (Rs 95.18) and Mumbai (Rs 94.14). If one considers the other end of the price spectrum, the cheapest diesel in the country is currently available in Mizoram (Rs 79.55 a litre). 
Fact-Check: Mukesh Ambani and family have no plans to relocate to London
Last Updated Nov 6, 2021, 11:58 AM IST