Prisoners complain of VIP treatment for Ram Rahim; Minister denies allegations
Ram Rahim has been jailed for 20 years in the Sunaria jail in Rohtak on allegations of rape.
Convicts complain that their movement has been restricted because of him.
They allege that he is being served special food and is being extended special facilities.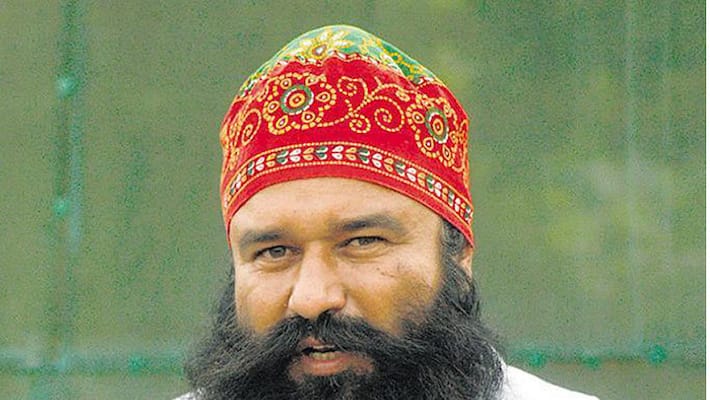 Jailed for 20 years, controversial self-styled Godman Gurmeet Ram Rahim Singh is now facing resistance from his inmates. Despite Haryana ministers rubbishing the fact that he is being given VIP treatment, inmates claim that things are not what they seem to be.
Out on bail, a former convict speaking to the media said that because of Ram Rahim, strict restriction on the movement of the inmates have been imposed. He alleged that whenever the godman walks around the campus, visiting the canteen for milk or juice, the other prisoners are locked inside their cells.
Jain also said that Ram Rahim is allowed to talk to his visitors for 2 hours, unlike the 20 minute time given to others. His meals are specially prepared and are transported in special vans. Inmates conplain that this has also hampered the quality of the food they get in the jail. "Since he came, everyone is having a lot of problems. Earlier, we used to freely roam within the campus, the food was also good, but all that changed. Even basic necessities like clothes and shoes stopped coming in," said Jain. 
He further added, "Authorities say that Baba is in the same jail but no one has seen him there. No one is allowed to go wherever Baba is kept."
He howver claimed that the situation improved when one of the inmates approached a judge who reprimanded the jail authorities. He said, "The supply gradually began after that".
Jain also claimed that Ram Rahim did not work as other prisoners did. "Jail authorities say he works, but we don't believe it. Since we have never seen him, he might or might not be working," he said speaking to NDTV. Meanwhile, denying all allegations, a Haryana minister Krishan Lal Panwar said, "He isn't being given VIP treatment and is living like any other inmate. There's a lot of distance between the barracks, they can't even interact with him so they are saying it just like that." 
Ram Rahim is said to be lodged in the Sunaria jail in Rohtak.
Last Updated Mar 31, 2018, 6:48 PM IST