PM hails Nirmala's Rs 73000 crore stimulus plan
In a blog post, the Prime Minister highlighted the schemes worth Rs 73,000 crore that are 'designed to stimulate spending in a fiscally prudent manner.'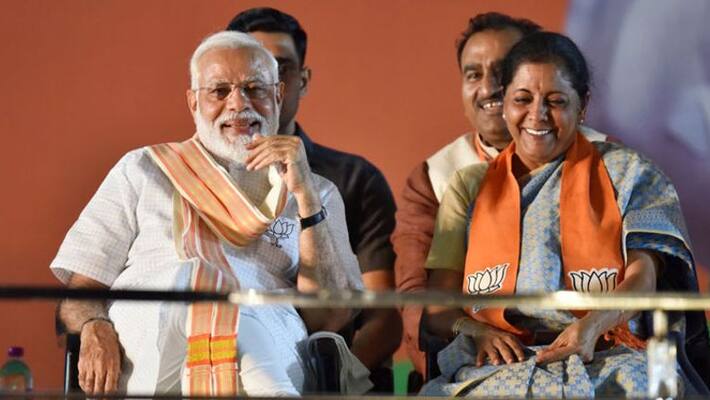 Prime Minister Narendra Modi on Monday hailed the proposals rolled out by Finance Minister Nirmala Sitharaman to stimulate consumer spending in the economy in an effort to fight the slowdown due to COVID-19 pandemic following lockdown.
In a blog post, the Prime Minister highlighted the schemes worth Rs 73,000 crore that are 'designed to stimulate spending in a fiscally prudent manner.'
The prime minister said that some of the proposals listed today will advance or front-load expenditure with offsetting changes later while others were directly linked to increase in GDP.
Here are some of the highlights of the schemes announced by Nirmala Sitharaman:
* Payment of cash in lieu of LTC and Rs 10,000 festival advance to government employees to stimulate consumer demand during the festival season and boost the economy.
* All Central Government employees can now get an interest-free advance of Rs. 10,000, to be spent by 31st March, 2021 on the choice of festival of the employee. The interest-free advance is recoverable from the employee in maximum 10 instalments.
* Additional capital spending and Rs 12,000 crore, 50-year interest-free loan to states to boost the economy.
* Additional budget of Rs 25,000 crore (in addition to Rs 4.13 lakh crore given in Budget 2020) for capital expenditure on roads, defence, water supply, urban development and domestically produced capital equipment.
Last Updated Oct 12, 2020, 9:27 PM IST