'Unique pink': The most expensive stone in the world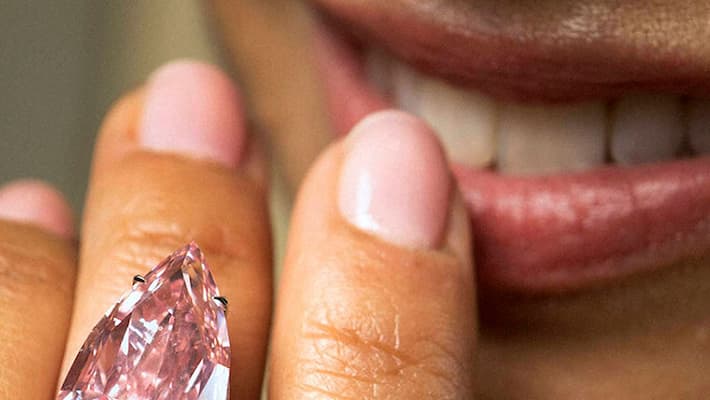 'Unique Pink' a rare 15.38 carat pear-shaped pink diamond became the most expensive pink diamond ever to sell at auction after it was sold for $31.6 million on Tuesday at Sotheby's in Geneva.
According to the auction house "the "Unique Pink", mounted on a ring, was sold to an Asian private collector over telephonic bidding.
"The diamond set a new world record for a fancy vivid pink diamond ... It's the highest price ever paid for a fancy vivid pink stone," David Bennett, worldwide chairman of Sotheby's international jewellery division, told reporters.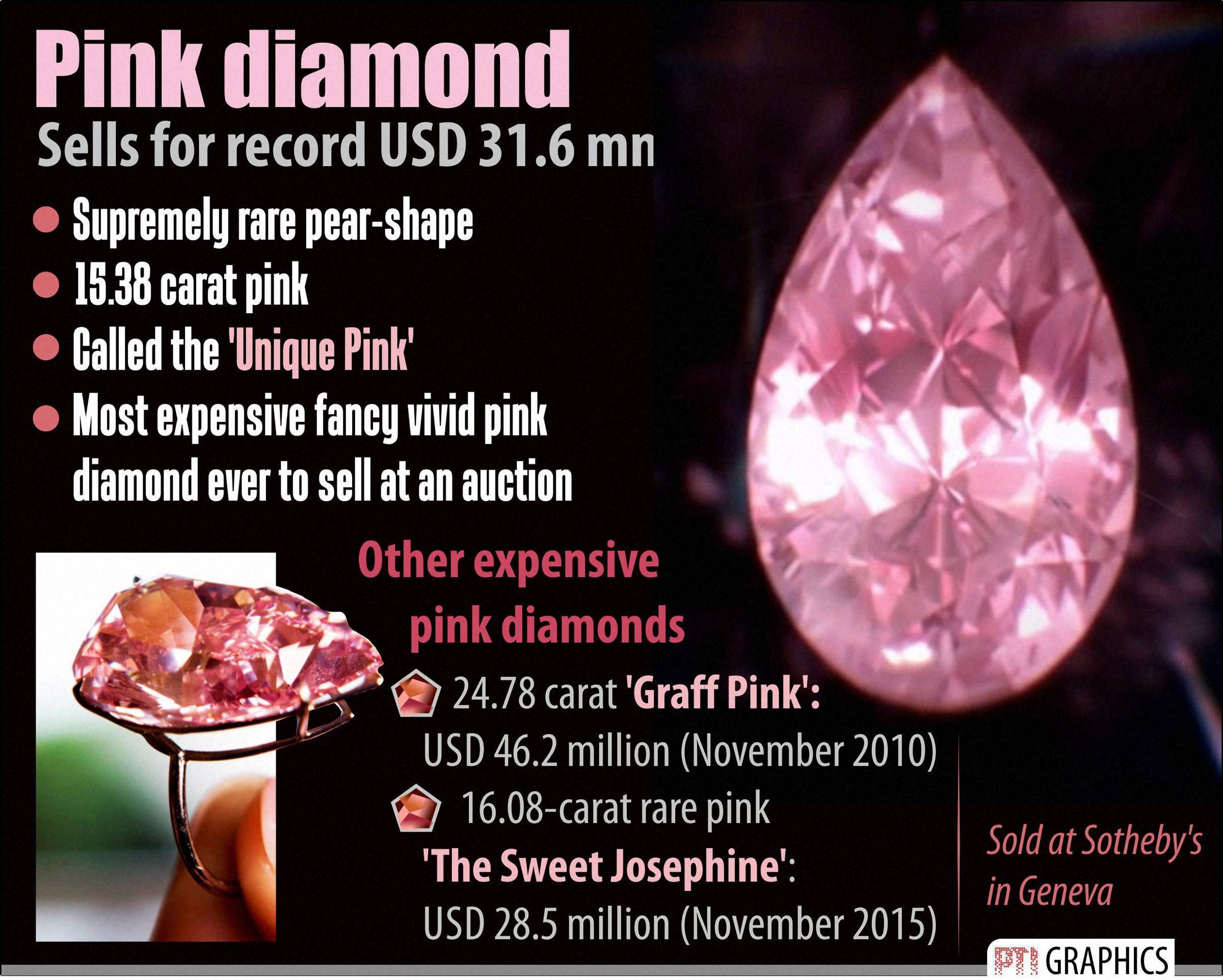 Until yesterday The "Sweet Josephine", a fancy vivid pink diamond weighing 16.08 carats, held the previous record since selling for $28.5 million at rival Christie's in November 2015, and still retains the price per carat record in the category.
Bennett further said that this year overall sale netted $175.2 million, "setting a new world record for any jewellery auction". Last year they made a sale worth $160 million. However, Benette said that there were few stones that were disappointing.
"We've made a great effort to put together a sale that we thought was suitable for this particular market which is strong for the right things," Bennett said. "It seems to have paid off."
Last Updated Mar 31, 2018, 6:32 PM IST