Pigeon panic on GoAir flight from Ahmedabad to Jaipur
The passengers of a GoAir flight, travelling from Ahmedabad to Jaipur, were caught by surprise. They were unexpectedly welcomed by two pigeons.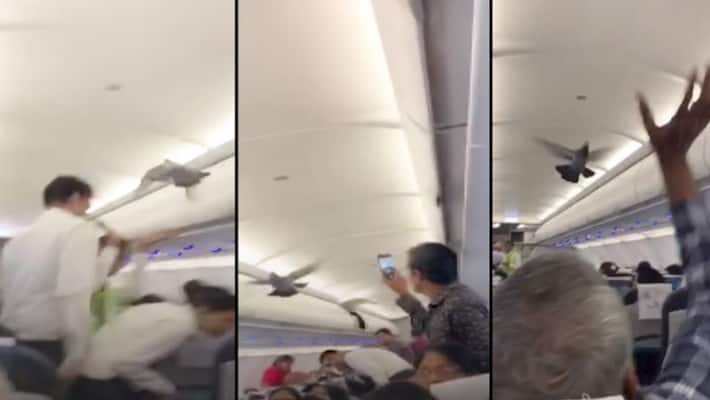 New Delhi: Passengers spotted two pigeons in a GoAir flight that was bound to Jaipur from Ahmedabad. The incident occurred on February 28.
The birds were seen inside the cabin as the plane was preparing for take-off. Some passengers made an attempt to catch the bird, but in vain. They also got up from their seats to witness the scene.
Soon, the crew members were able to shoo the birds away.
A spokesperson of the GoAir flight said the flight took off at its scheduled time of 17:00 hours.
 
"GoAir regrets any inconvenience caused to its passengers and requests the airport authorities to get rid of this menace," read an official statement.
Watch the video:
The netizens shared the video, and the video gained thousands of views.
 
Last Updated Feb 29, 2020, 4:11 PM IST