Pejawar seer Vishwaprasanna Tirtha Swami named as Ram Janmabhoomi Trust member
To have its influence across south and coastal Karnataka, the BJP government at the Centre has made Vishwaprasanna Tirtha Swami of Pejawar Mutt as one of the members of Shri Ram Janmabhoomi Teerth Kshetra Trust to monitor the construction of Ram Temple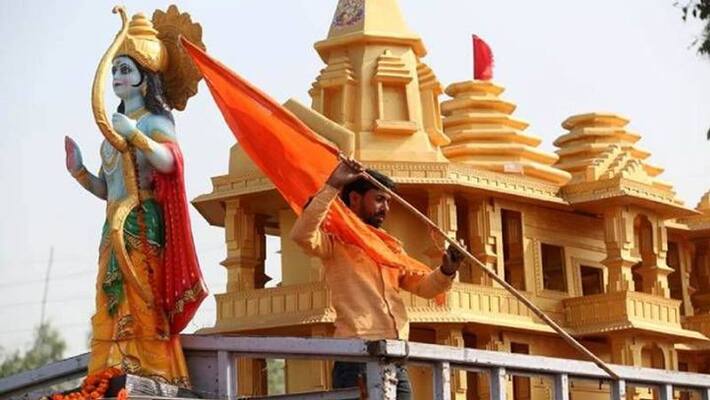 It is a matter of great pride for Karnataka's Pejawar Mutt, as its 35th pontiff Vishwaprasanna Tirtha Swami will be one of the members of the Shri Ram Janmabhoomi Teerth Kshetra Trust.
The 15-member trust announced by Government of India is tasked with monitoring the construction Ram Temple at Ayodhya in Uttar Pradesh.
According to reports, the mutt received communication from Union Home Ministry about his selection to the trust and the seer is said to have reciprocated positively
The seer apparently expressed happiness about being a member in the trust that will monitor the construction of Ram Temple
Earlier, when Vishwateertha Swamiji was alive, the inclusion of Pejawar mutt in the Ram Janmabhoomi Trust was decided and the seer had expressed that being part of the trust to oversee the Ram Temple construction is an opportunity to serve God.
Now after his death, the Mutt has been included and the new pontiff Vishwaprasanna Teertha has the opportunity.
List of members:
K Parasaran, Jagadguru Shankaracharya Swami Vasudevanand Saraswati Ji Maharaj, Swami Paramanand Ji Maharaj, Swami Govind Dev Giri Ji Maharaj, Vimlendra Mohan Pratap Mishra, Dr Anil Mishra, Homoeopathic Doctor, Kameshwar Chaupal, Patna (SC Member) Mahant Dinendra Das are other trustees
 
Last Updated Feb 6, 2020, 7:12 PM IST