Patiala court gives Nirbhaya rapists lease of life till January 7, 2020
Patiala Court refused to issue the death warrant to Nirbhaya convicts and postponed the next hearing to January 7, 2020.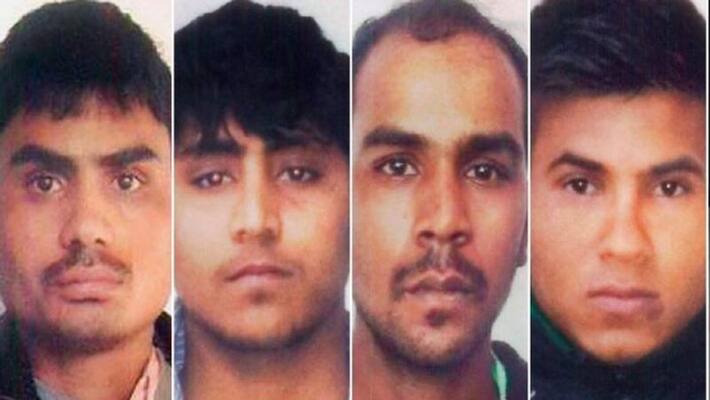 New Delhi: The hearing on the immediate execution of the four convicts in the Nirbhaya gang rape and murder case has been adjourned till January 7, 2020. The Supreme Court said that convict Akshay Kumar Singh will be given one week's time to file a mercy petition.
Public prosecutor argued in Delhi court that pendency of mercy petitions or fact that convicts want to file mercy petitions does not preclude court from issuing death warrant. The lawyer representing Nirbhaya's parents said, "I request this court to fix a date and time beyond 14 days. If the convicts have any remedy remaining, they can approach the necessary authority."
One of the four convicts, Akshay Kumar Singh is set to file curative petitions after the Supreme Court dismissed his review petition against the death penalty.
The prosecutor in the case said there is no need for curative petitions and added that death warrant can be issued to Nirbhaya convicts. Special prosecutor Rajiv Mohan also said that the execution of death sentence is the work of executive. He, therefore, indicated that death warrant can be issued before mercy petition. 
"Without a warrant, the jail Superintendent will not execute the death penalty. The jail superintendent will be given 7-days' time even if the convict has already his filed mercy petition. If not, the jail authority will give 7-days' time to move the petition," Mohan said.
Additional sessions court Judge Satish Kumar Arora had on the last date of hearing said that the court is not bound to wait for the legal remedies to be exhausted to pass an order.
The convicts were produced before the court via video conferencing.
The judgement came after the Supreme Court dismissed the review petition of one of the four convicts - Akshay Kumar Singh, in the Nirbhaya gangrape and murder case. Convict Akshay had sought review of 2017 judgement upholding the death penalty.
The Supreme Court Bench comprising of Justices R Banumathi, Ashok Bhushan and AS Bopanna dismissed the review petition which was heard this morning after CJI SA Bobde recused himself from hearing the matter yesterday (December 17). 
Last Updated Dec 18, 2019, 3:44 PM IST