Pakistan: Lashkar pracher's killing in Karachi stuns ISI
Maulana Ziaur Rehman was murdered in Karachi's Gulistan-e-Jauhar Park. Rehman, identified as an operative of Lashkar-e-Tayiba, was gunned down by two unidentified assailants on a motorcycle during an evening stroll. The Karachi police labeled it a terrorist attack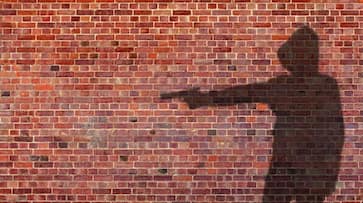 The murder of a prominent cleric named Maulana Ziaur Rehman in broad daylight within the confines of Karachi's Gulistan-e-Jauhar Park has had many in Pakistan's intelligence to draw parallels to the recent killings involving Khalistani terrorists in Canada. Rehman had been identified as an operative of the terrorist outfit Lashkar-e-Tayiba. The assailants responsible for this heinous act were two unidentified gunmen who swiftly approached him on a motorcycle while he was taking an evening stroll. This shocking act of violence has understandably left Rehman's family, friends, and admirers of his religious commitment deeply concerned. 
Pakistan has witnessed numerous instances where religious clerics have been found to be involved in activities that extend beyond their religious roles. The Karachi police officially classified this incident as a terrorist attack. The authorities received information regarding Rehman's murder on September 12, and upon investigation, they discovered 11 spent cartridges, including some of 9mm calibre. 
It was revealed that Rehman had been serving as an administrator at a madrassa called Jamia Abu Bakar, which was allegedly being utilized as a front for nefarious terrorist activities. In an official press statement, the police characterized this murder as a 'terrorist attack,' signifying the possible involvement of extremist elements within the country. 
Authorities are also probing the possibility of gang rivalry as a motive behind the killing, and the Police have classified it as a 'targeted killing.' This incident is part of a troubling pattern involving attacks on religious preachers in Karachi, many of whom have connections to terrorist groups through the ISI. 
These preachers play a pivotal role in radicalizing young individuals and preparing them for activities aimed at targeting India. Among those listed is Khalid Raza, who was previously affiliated with Al-Badr Mujahideen in Gulistan-e-Jauhar. Additionally, earlier this year, on March 1st, hijacker Zahoor Ibrahim, involved in the IC-814 Indian Airlines case, was fatally shot. 
Furthermore, an operative associated with Jaish-e-Mohammed met a similar fate when unidentified assailants shot him at close range, striking him twice in the head.
These successive murders have raised concerns within Pakistan's law enforcement agencies and its intelligence agency, the ISI. While no suspects have been apprehended, the ISI is hesitant to attribute these killings solely to gang rivalry. Instead, they have prematurely pointed fingers at India's external intelligence agency, despite their own investigations suggesting the involvement of local criminals who were intimately familiar with their victims' surroundings and the activities of their associates.
Last Updated Sep 29, 2023, 12:57 PM IST