Only four women in Forbes List of 100 Richest Indians
Those with assets worth at least $1.25 billion are eligible for the list at present, whereas last year the limit was $1.1 billions.
As such, Sachin Bansal and Binny Bansal of Flipkart were prominently not featured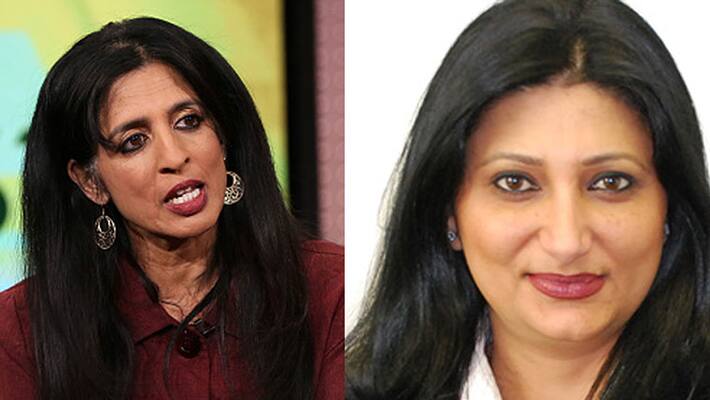 Only four Indian women made it to the Forbes' List of 100 Richest Indians – Savithri Jindal of Jindal Group who ranks no 19 with assets worth $5.3 billion; Vinod Rai Gupta of Havells is in 46th rank with assets worth $2.5 billion; Kiran Majumdhar Shaw of Biocon is in 65th rank with assets of $1.83 billion while Leena Tiwari of USV Pharma company is in 79th slot with assets worth $1.6 billion.
New entries: Acharya Balakrishna of the Pathanjali group, which is at the forefront among daily consumer goods' manufacturing companies, is the latest entry in the said list, clocking in at 48th position with assets worth $2.5 billion.
Divyank Turakhia and Bhavin Turakhia of Directi group of companies have also made their entry with assets worth $1.3 billion. Recently the brothers sold their company,  called 'Media.net', to a China-based entity for $900 million.
Those with assets worth at least $1.25 billion are eligible for the list at present, whereas last year the limit was $1.1 billions. As a result, 13 people from last yea's list were kept out this time. As such, Sachin Bansal and Binny Bansal of Flipkart are those prominently not listed.
Gaining mileage from the reforms carried out by the Narendra Modi government, Vengugopal of Sri Cements found place in the list. Besides him, Ashwin Dani of Asian Paints also entered the prestigious list.
Here is a glimpse of Top Ten Richest Indians:
Mukesh Ambani
Dilip Shangvi
Hinduja brothers
Azim Premji
Pallonji Mistry
Lakshmi Mittal
Godrej family
Shivnadar
Kumara Mangalam Birla
Cyrus Poonawala
Last Updated Mar 31, 2018, 7:01 PM IST