Not using Arogya Setu app in Noida? Get ready to pay Rs 1000 fine or face jail term
If a person doesn't have the coronavirus contact tracing app, he or she will be booked under Section 188 of the Indian Penal Code, relating to not abiding by an order given out by a public servant. Due to this, people will either have to pay a fine of Rs 1,000 or go to jail for 6 months.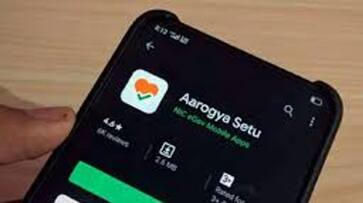 Noida: Aarogya Setu, a government app for tracking coronavirus patients is now compulsory in Noida and Greater Noida. The government's aim is to curb the spread of COVID-19 and this will be possible only when more people download the app on their smartphones.
As announced by Akhilesh Kumar, DCP Law and Order, Noida, people with smartphones need to install and use the Aarogya Setu app to remain safe from COVID-19. The DCP said, "All those with smartphones who do not have the application can be booked under Section 188 of the IPC. After that, a judicial magistrate will either decide if the person will be tried, fined or left with a warning."
Section 188 of IPC deals with disobedience to an order duly promulgated by a public servant. A person can be imprisoned up to 6 months or fined up to Rs 1000.
Also read: COVID-19: Stranded Indians landing in country to register on 'Aarogya Setu' app
"If people download it instantly, we will let them go. We are doing this so that people take the order seriously and download it. But if they do not download it after repeated warnings, we will have to take action," said Kumar.
Officials state that if a person is caught without the app, he or she will be asked to download it immediately. If the person downloads the app, he or she won't face any charges. Additionally, if a person has internet issues, he or she will be provided with hotspot to install Aarogya Setu. If there are other issues such as low storage, the person's number will be taken, and the police will contact him or her to confirm that the app is downloaded.
Moreover, the compulsion is also for people arriving in Noida from other regions and police will regularly check borders, market areas and any other areas for the same. All this is being done so that people don't take the issue lightly.
Last Updated May 6, 2020, 1:52 PM IST