No more lockdown or curfew in state, will ask PM Modi for more relaxations: CM BS Yediyurappa
Karnataka chief minister BS Yediyurappa has ruled out imposing any more lockdowns or curfew in Karnataka.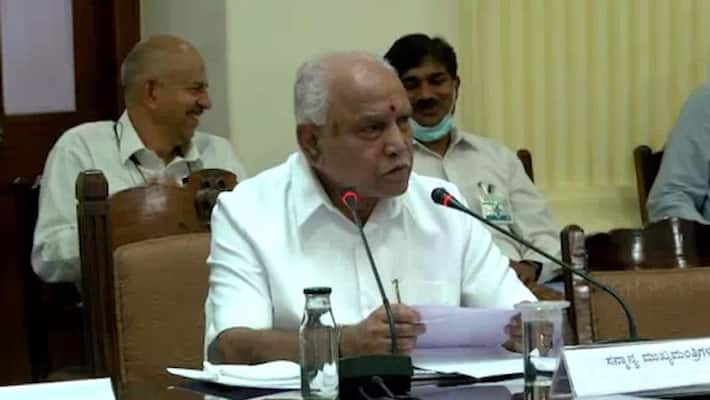 Bengaluru: The Karnataka state government on Monday ruled out the possibility of another lockdown. After leading a meeting with his cabinet ministers, chief minister BS Yediyurappa ruled out imposing any more lockdowns or curfew in the state.
However, he said he would request Prime Minister Narendra Modi for more relaxation. "I will appeal to the PM tomorrow to relax more," Yediyurappa told reporters after assessing the situation during a high-level meeting in Bengaluru.
He insisted that the surge in the number of COVID-19 positive cases in the state were due to people coming from other states and their primary contacts.
"The positive cases are not due to local travel, but from Maharashtra, Delhi, Gujarat and Tamil Nadu," he said.
Also read: Delhi health minister hospitalised due to high fever; COVID-19 test conducted
Out of the 7,000 total positive cases, 4,386 came from Maharashtra, and 1,340 are their primary contacts. Karnataka, he said, has fared better in containing the spread of the outbreak.
The death rate in the state is 1.2% against the national average of 2.8%. The recovery rate is 56.5% against the national average of 51%. In Bengaluru, as of Monday, there are only 330 active cases, and only 16 patients were in ICU in the state.
Yediyurappa appealed to the electronic media to not spread fear as 93% of cases were asymptomatic, with only 7% showing symptoms. The government has conducted 7,100 tests per million population, which is more than targets set by the Indian Council of Medical Research, he said.
Under Unlock 1.0, several services and sectors such as metro, theatres, gyms, swimming pools, bars and others remained restricted.
Yediyurappa chaired a meeting with officials to take stock of the COVID-19 situation in Bengaluru city. A task force headed by the BBMP commissioner has been constituted that will focus on COVID-19 containment in the city's municipal limits, Bengaluru Urban and Bengaluru Rural districts. As many as 17 sub-committees have been formed with specific focus areas such as containment, contact tracing, testing, home quarantine and so on. 
Last Updated Jun 16, 2020, 2:17 PM IST