Delhi health minister hospitalised due to high fever; COVID-19 test conducted
Delhi has the third-highest number of infections in India with 42,829 Covid-19 cases and 1,400 fatalities till date.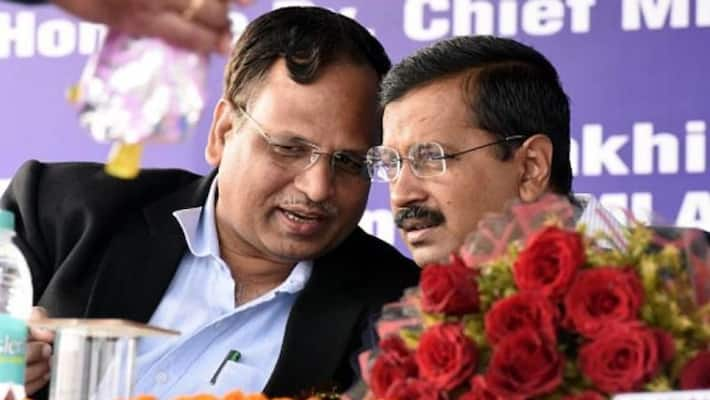 New Delhi: Satyendar Jain, Delhi's health minister has been admitted to the Rajiv Gandhi Super Specialty Hospital (RGSSH) in Delhi after he displayed COVID-like symptoms. According to reports, he developed a fever and his oxygen level dropped.
Taking to Twitter, Satyendar Jain wrote, "Due to high grade fever and a sudden drop of my oxygen levels last night I have been admitted to RGSSH. Will keep everyone updated."
Satyendar Jain's test for the novel coronavirus was conducted after he was admitted to hospital. The test results are awaited. The health minister continues to be on oxygen support.
Following reports of Delhi health minister Satyendar Jain undergoing a coronavirus test, CM Arvind Kejriwal prayed for his well-being and said, "You have worked relentlessly for the people. Now, take care of yourself."
Last week, Arvind Kejriwal had gone into self-isolation at his home after he had a bout of fever and complained of sore throat. Kejriwal had tested negative for the coronavirus disease.
Last Updated Jun 16, 2020, 12:56 PM IST