The accused teenager confessed to have a craving for eating human flesh
The victim is a 9-year-old boy who was his neighbour
A barbaric incident in Ludhiana has sent shockwaves across the country. Not only because of the brutality and gruesomeness of the incident but also because of the age of the people involved.
When we imagine a boy studying in Class VIII, some of us can immediately draw up a mental picture – he'd probably be a boy in playing and goofing around, he'd be a little rebellious because he's just in his teens and may be curious about girls as well. But what you will not, in your wildest dreams imagine, is that a 16-year-old is fascinated with eating human flesh!
The Ludhiana police on January 20, detained a 16-year-old boy on charges of killing a nine-year-old boy, chopping his body into six pieces, eating the flesh and drinking the blood. The incident took place on January 16 and was discovered only recently.
Ludhiana(Punjab): 16 year old boy murders 9 year old minor,chops his body into pieces. He has been detained by Police pic.twitter.com/I0Bc9v4Jv1

— ANI (@ANI_news) January 21, 2017
The police say that the teenager has confessed to his crime. He mentioned he was related to the victim, Deepu, the duo lived in Karnail Singh Nagar of Dugri. And to satisfy his craving, the teenager ate the flesh from the little boy's thigh and did not stop at that. He then went on to drink the little boy's blood and then chopped it into six pieces and stuffed it into a sack.
Deepu was lured with a kite string and then the accused strangled the little boy. He then described in graphic detail how he went about his plan. In a bathroom, he cut up the victim's body using a sharp tool and then shoved it into the sack.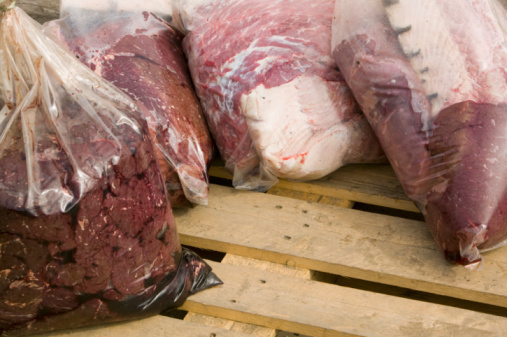 image for representation only
This is not all, the teen also confessed to have cut up the boy's heart and tossed it into his school's compound, with the intention of throwing the police off his scent and also falsely implicate the school authorities. Like every teen, he too hated to going to school. He had also thought of asking for a ransom from the victim's parents but then dropped the plan.
In a statement mentioned in TOI, Ludhiana Deputy commissioner of police, Bhupinder Singh, said, "This is a case of cannibalism as the boy craves for human flesh. He told us that he would often want to eat raw chicken. At times he even craved to eat his own limbs, he said." Officials have taken the boy for medical and psychological tests.
It is the gruesomeness and cold-bloodedness of the crime which shocks us. It is a chilling reminder of what happened in Nithari massacre. The case which famously caught the interest of the nation because one among the duo arrested had also confessed to cannibalism. More than 30 children were killed and their dead bodies were cut in several parts. Surinder Koli, ad confessed to having sex with his dead victims and also eating some of their body parts.