Nirmala Sitharaman: June 30, deadline for filing the 2018-19 Income Tax returns
Finance minister Nirmala Sitharaman on Tuesday announced that the deadline for filing 2018-19 Income Tax returns, Goods and Service Tax returns and linking Aadhaar with PAN has been extended to June 30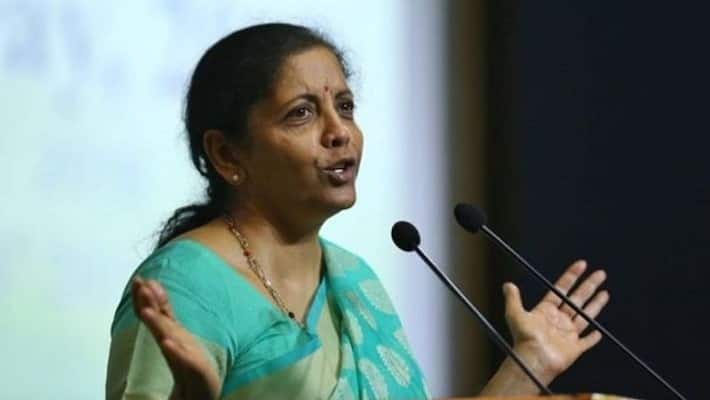 Finance minister Nirmala Sitharaman, while addressing a press meet, said that an economic package to help through the coronavirus lockdown will be announced shortly. Here we list out the major points of the press meet. 
FY 2018-19, the last date for filing Income Tax returns will now be extended to June 30.
Deadline for linking Aadhaar-PAN extended to June 30.
Debit card withdrawals from ATMs won't be charged for the next three months. These withdrawals can be made from any ATM.
Only reduced interest rate of 9% will be charged on delayed deposits till June 2020. No extension of the deadline.
No move to impose financial emergency as was claimed by some reports.
For a director in any company, less than a minimum residency of 182 day shall now not be treated as violation.
For newly incorporated companies, there is a requirement to file declaration for the commencement of business within 6 months of incorporation. Now we are giving them an additional time of 6 more months, said Union finance Minister Nirmala Sitharaman.
Vivad Se Vishwas tax dispute resolution scheme has been extended by 3 months to June 30. Those availing the scheme by the extended deadline will not have to pay 10% interest on the principal amount.
Applicability of Companies Auditors' Report Order 2020 shifted to 2020-21.
Board meeting rules relaxed for 60 days,this relaxation is for the next two quarters.
Customs clearance now an essential service. Till June 30, 2020, it will be working 24/7.
For companies with a turnover of over Rs 5 crore, no late fee and penalty will be charged on late filing of GST returns; interest rate reduced to 9%.
For companies with less than Rs 5 crore turnover, no interest, penalty and late fee will be charged on late filing of GST returns.
Deadline for filing March, April, May GST returns extended to June 30.
Last Updated Mar 24, 2020, 3:42 PM IST