The convicts lawyers will be filing review petitions
The convicts are being provided with counselling as well
The four convicts in the December 16 Delhi gang rape case are fighting "depression" since the confirmation of their death sentence by the Supreme Court, even as their lawyers are pinning hopes on review petitions to be filed in the court
The apex court had last week upheld the conviction and death penalty to Mukesh, Pawan, Vinay Sharma and Akshay Kumar Singh awarded to them by the Delhi High Court court on March 13, 2014.
"I will be filing the review petition before the Supreme Court next week, perhaps on Monday or Tuesday," said Mukesh's advocate M L Sharma.  A P Singh, the lawyer of the other three convicts, said it would take him some time before filing the review petitions.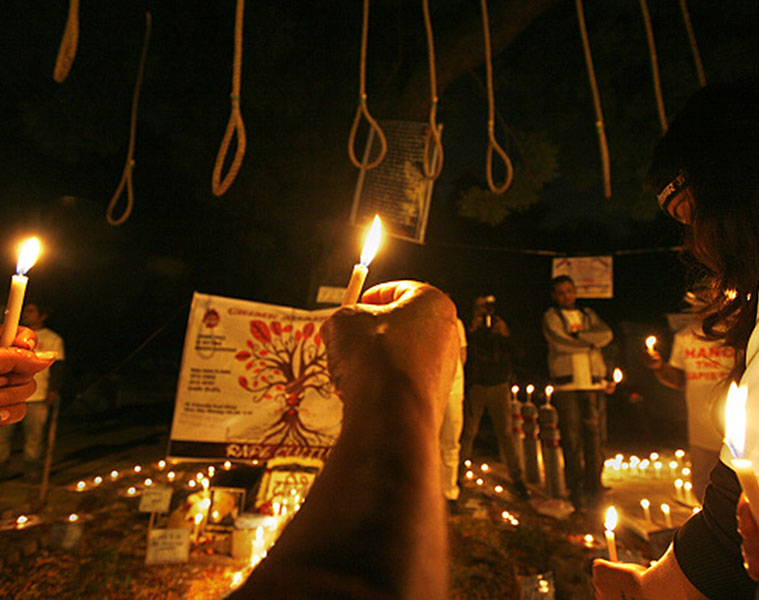 The four convicts are being provided counselling by the authorities in Tihar jail. "They are under depression and being given expert counselling," said a source in Tihar. They have also been freed from the jobs assigned to them in the jail to keep them relaxed, the source said. The jail authorities have kept Vinay in Jail number 4, the remaining three Mukesh, Pawan and Akshay are in jail number 2. They are also on suicide watch, said the source.
Upholding the HC verdict in the matter, Justice R Banumathi, the lone woman judge in the Supreme Court, had said that if at all there is a case warranting death sentence, it is the December 16, 2012 gang rape-cum-murder case which "shocked the collective conscience of the society".
Also read: Nirbhaya verdict: SC says brutal, barbaric, diabolical [READ FULL TEXT]
While a lot of people were rejoicing at the justice being meted out to Jyoti Singh, there were also a few who were against awarding death penalty. In a Times Now debate Nirbhaya's mother replied to two human right activists who were arguing against awarding the death penalty. A mother, who had for five years cried daily, being told that her child's rapists should be able to continue living became emotional as she questioned the duo of  Abha Singh and Karuna Nundy. In strong words she reprimanded them and said that they should be ashamed of themselves.
Also read: Delhi Rape: India is reminded of Nirbhaya everyday
It is easy to sit and preach from a higher moral ground but no one tries to walk in the shoes of those suffering. She told them that never in 5 years did such people come to see how their family was suffering since their daughter Jyoti died. One line – Tumhara apna Koi nahi mara na ?(No one of yours died, that is why you say so) was enough to silence the activists.
Similarly, it is ironical that these rapists are now trying to evoke sympathy or consideration by showing signs of depression. While the issue of depression is not a trivial one and should not be taken lightly, in this context, it shouldn't evoke the desired sympathy. What about the depression, anguish, anxiety and loss the family of Nirbhaya went through all these years? Where were these human emotions when the gang ignored Nirbhaya's pleas of mercy? What about Mukesh, when he boldly made those statements to the BBC reporter telling her it was Nirbhaya's fault?
No, this mention of the convicts being depressed does not help in allaying anyone's anger on the issue, instead it works to incense it.
with inputs from PTI