NIA takes over Tamil Nadu police officer Wilson murder case
While the special sub-inspector Wilson murder case in Tamil Nadu was transferred to National Investigation Agency (NIA), a team of Q branch police arrested three more persons in connection to the case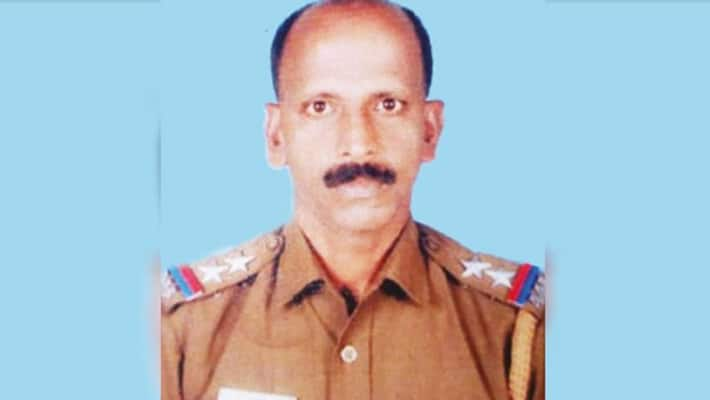 Chennai: Official sources confirmed that the National Investigation Agency (NIA) will take over the probe into the murder case of special sub-inspector Wilson in Kanniyakumari district of Tamil Nadu on January 8.
NIA took over the case of fake SIM card network that had links with the murder of police officer Wilson. The case booked under Unlawful Activities (Prevention) Act (UAPA) by the police, arrested 9 people from Chennai and Bengaluru.
 "As per provisions of the NIA Act, we have to notify the agency. On notifying them, one of the cases relating to SIM cards has been taken up by the NIA. The other case is also likely to be taken up soon since it has interstate and international ramifications," a source said.
Also watch: Tamil Nadu Police shot dead: Accused linked with IS, SIMI remanded to judicial custody
Meanwhile, a team of the Q Branch police arrested three men suspected of having links with the SSI Wilson murder case, when they were holding a secret meeting in Devipatnam.
The police identified the accused as Mohammed Ghani (45) of Kilakarai, Mohammed Ali alias Manikandan (28), of Kondoor in Cuddalore district, and Amir alias Arunkumar (31), of Manmedu in Villupuram district.
Based on a tip-off, the police rounded them up and investigations revealed that they were accomplices of Sheik Dawood and Mohammed Riyaz of Devipatnam, who have already been booked by the NIA.
The police said that Sheik Dawood, who was supposed to reach the spot, escaped. Investigations also revealed that the men were involved in financial transactions with Abdul Sameem, a prime suspect in the SSI's murder.
The police recovered a cell phone from them and found incriminating video and audio clips. "We have secured evidence pointing to their possible links with terror outfits such as IS. They have been involved in recruiting youngsters for terror outfits and terror funding," said superintendent of police V Varunkumar.
Special sub-inspector Wilson attached to Marthandam police station in Kanyakumari was shot dead as he and a team of constables were checking suspicious vehicles entering Tamil Nadu from Kerala border. During one such police check, a man from an SUV got down at the check post and open fired at SI Wilson after which he absconded from the location.
The accused in the murder case later confessed that they killed the SI in an act of vengeance against the government and police for arresting their men earlier which put a stop to their terror plans.
Last Updated Jan 23, 2020, 1:15 PM IST