New ISIS Video: 'Coming to avenge Gujarat, Muzaffarnagar'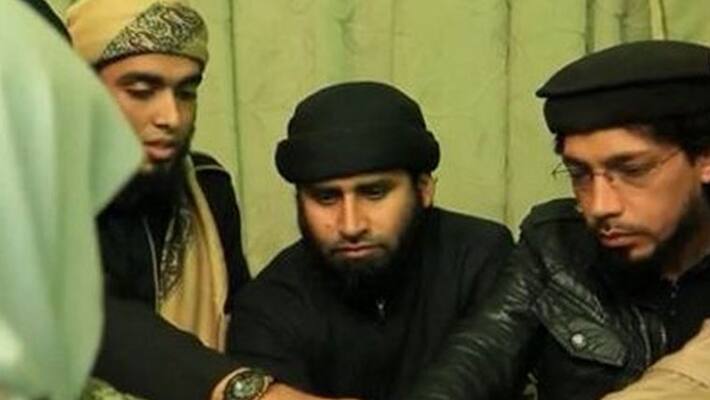 In the 22-minute high-quality video, the six Indian nationals vow to return and avenge for Babri Masjid, Gujarat and Kashmir.
"We will return but with a sword in hand, to avenge the Babri Masjid, and the killings of Muslims in Kashmir, in Gujarat, and in Muzaffarnagar," Fahad Tanvir Sheikh, a Thane engineering student from Thane (Mumbai) said in ISIS video.
In the later part of the video, an unidentified ISIS recruit then says: "I say you have only three options: to accept Islam, to pay jizya, or to prepare to be slaughtered".
An earlier part of the ISIS video also goes on to narrate how Muslims in India have been persecuted by the "cow-worshippers". The intelligence agencies till now has been able to establish the identity of three of the Indian nationals featured in the video.
According to The Hindu, two are former Indian Mujahideen (IM) Mohammad Sajid, alias Bada Sajid, and Abu Rashid, alias Sheikh. While the third identified person from the video is Fahad Sheikh left India on the pretext of a pilgrimage to Iraq in June 2014. 
Last Updated Mar 31, 2018, 6:50 PM IST