New headache for BS Yediyurappa over Cabinet expansion in Karnataka
Is Karnataka CM BS Yediyurappa's post in danger? Hukkeri MLA Umesh Katti said he would be the chief minister or a minister in the Cabinet and will not settle for the deputy chief minister's post.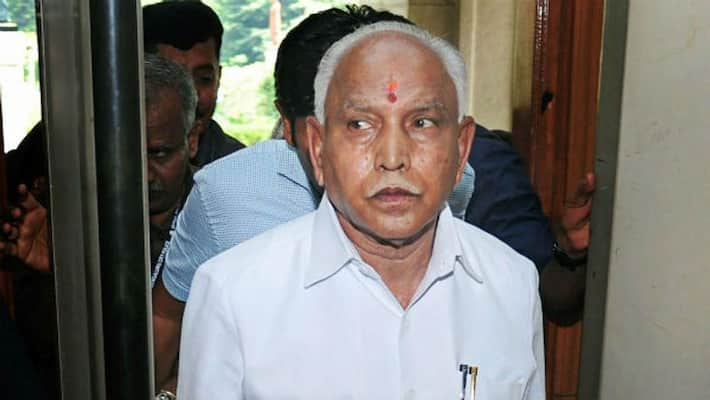 Bengaluru: Since BJP's massive victory in the Karnataka by-elections, chief minister BS Yediyurappa is plagued with the challenge of accommodating the demands of the newly elected MLAs for Cabinet berths while balancing the wishes of the other BJP leaders. 
The chief minister on Thursday had said that he might not go to Delhi for at least a week, till he is called by the Union home minister Amit Shah. He also said that he has temporarily stalled the Cabinet expansion, even as lobbying for posts continue. Over the last couple of days, multiple demands for certain portfolios have been causing a dilemma for the chief minister.
However, now there seems to be a new headache for BS Yediyurappa as some leaders are eyeing his own post. Hukkeri MLA Umesh Katti has now announced that he is chief ministerial candidate of Karnataka.   
Speaking to reporters on Thursday, MLA Umesh Katti said, "I will accept a Cabinet ministerial berth or the chief minister's post but will not accept deputy chief minister's post for any reason. I have been elected as the MLA eight times. That's the reason I have earlier also stated that I'm a chief ministerial candidate. I will be chief minister's post aspirant even in the future." 
Earlier in October, Umesh had said, "I'm the chief ministerial candidate of the state. I don't like the deputy chief minister's post. It is only a namesake post. I will become the chief minister of Karnataka or separate Uttara Karnataka state, one day." 
When quizzed about a ministerial berth, Katti further added, "I will serve the people as an MLA no matter I become a minister or not. Let there not be any doubts about this. As a result, I will not plead anyone and ask for anything. I will accept whatever responsibility is entrusted on me."  
Last Updated Dec 13, 2019, 12:57 PM IST