'Bharat' to replace 'India' in all NCERT textbooks
NCERT's next set of books will have the name 'Bharat' instead of 'India' and a proposal of the same has been unanimously accepted by a committee, according to CA Issac, one of the panel members.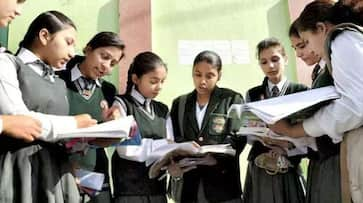 The members of the National Council of Educational Research and Training (NCERT) panel have unanimously agreed to print the next batch of books with the name "Bharat" rather than "India."
The suggestion of the NCERT panel was made in the midst of much conjecture over whether or not the nation will be called "Bharat." The controversy started earlier this year when President Droupadi Murmu's G20 dinner invitations were delivered by the Centre using the title "President of Bharat" rather than "President of India," sparking a political controversy.
Article 1 (1) of the Constitution defines the name of our country as "India, that is Bharat shall be a Union of States".
According to CI Issac, one of the panel members, the new NCERT books will have the name change. The proposal was put forth some months ago and has now been accepted, Issac said. The committee has further recommended introducing 'classical history' instead of 'ancient history' in the textbooks.
He said that the British divided Indian history into three phases – ancient, medieval and modern showing India in darkness, unaware of scientific knowledge and progress. However, he pointed out that Aryabhatta's work on the solar system model is just one of many instances of India's accomplishments during that era.
The content of the school textbooks is being revised by the NCERT to align with the 2020 National Education Policy (NEP). A 19-member National Syllabus and Teaching Learning Material Committee (NSTC) was recently established by the council to complete the curriculum, textbooks, and instructional materials for these classes.
In September, Prime Minister Narendra Modi's 'Bharat' nameplate was displayed on the table while he was addressing the G20 Leaders Summit at the Bharat Mandapam in Delhi's Pragati Maidan. A sign reading "Bharat" was visible in pictures and videos that were extensively circulated on social media during PM Modi's opening speech at the summit.
Last Updated Oct 25, 2023, 5:07 PM IST