Nawaz Sharif glorifies slain Hizbul commander Wani as a young leader at the UNGA
Pakistan Prime Minister Nawaz Sharif on Wednesday glorified slain Hizbul commander Burhan Wani as a "young leader" at the UNGA
Insisting that peace and normalisation between Pakistan and India cannot be achieved without a resolution of the Kashmir dispute, Sharif made a number of allegations with regard to the current unrest in the Valley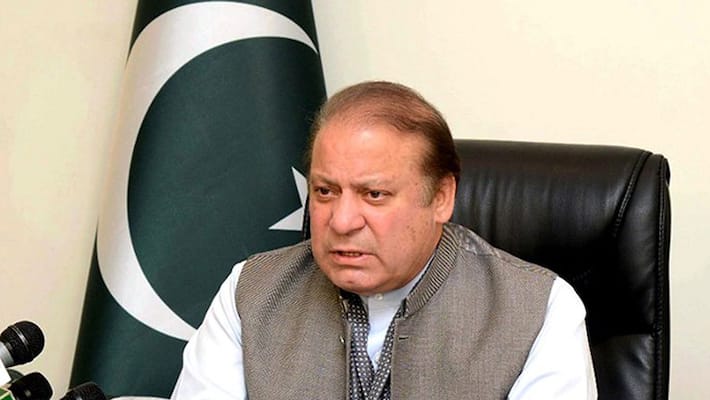 Raking up Kashmir at the UN, Pakistan Prime Minister Nawaz Sharif on Wednesday glorified slain Hizbul commander Burhan Wani as a "young leader" even as he expressed readiness for a "serious and sustained dialogue" with India for peaceful resolution of all outstanding disputes, especially Jammu and Kashmir.
Sharif devoted much of his 20-minute speech at the UN General Assembly session to Kashmir and the current situation in the Valley and said Pakistan "fully supports the demand of the Kashmiri people for self-determination".
He demanded an "independent enquiry into the extra- judicial killings" and a UN fact-finding mission to Kashmir "so that those guilty of these atrocities are punished".
Insisting that peace and normalisation between Pakistan and India cannot be achieved without a resolution of the Kashmir dispute, Sharif made a number of allegations with regard to the current unrest in the Valley. India has blamed Pakistan for engineering and fuelling the unrest.
While talking about the situation in Kashmir, the Pakistan Prime Minister referred to Wani, who was killed in an encounter with security forces on July 8, as a "young leader" and said he has "emerged as the symbol of the latest Kashmiri Intifada, a popular and peaceful freedom movement...".
Last Updated Mar 31, 2018, 6:43 PM IST