Power generation shut on Narmada dam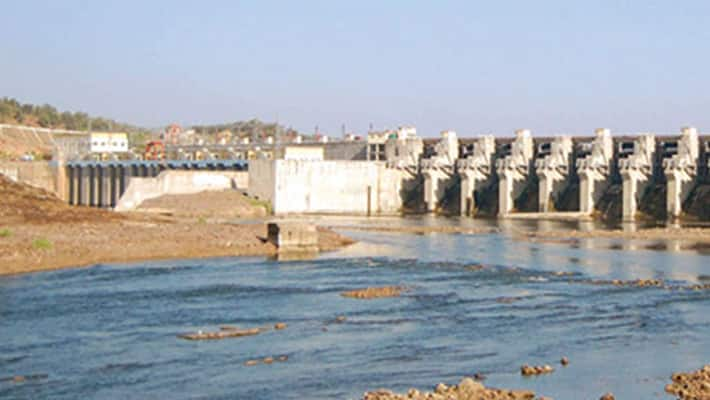 The six River Bed Power House (RBPH) turbines, which are situated on the bed of Narmada river downstream of Sardar Sarovar Dam at Kevadia in Narmada district, have been out of operation since October last year due to poor rainfall recorded last year.
This was done to save water for supply to Gujarat and Rajasthan during scarcity this summer for drinking purpose, the official said.
This is said to be one of the longest periods at a stretch that the RBPH has remained out of operation due to water shortage in Gujarat.
The decision to keep the RBPH shut is taken based on water auditing done by the Narmada Control Authority (NCA), which takes into consideration water availability across several reservoirs on Narmada river located in Madhya Pradesh and Gujarat, Sardar Sarvar Narmada Nigam Limited (SSNNL) General Manager (Technical) M B Joshi said.
"So only when the availability of water is more than what is required for irrigation, drinking and industrial use that we will operate RBPH, because water supplied to RBPH goes into the sea, which is a waste, something that we cannot afford especially when we are faced with drinking water scarcity during peak summer season," Joshi said.
"The RBPH will now operate only when the dam receives fresh river water supply in excess which can only be possible during the rainy season," he said.
As per SSNNL data, RBPH recorded an all-time high power generation in FY 2013-14 at 5,216.80 million units. In 2014-15, it dropped to 1,685.09 MU. From April 2015 till date, power generation from these turbines has been 1,450.13 MU.
Five of the six RBPH turbines have not operated since October 20, while one turbine was shut down on December 20.
On the other hand, six Canal Head Power House (CHPH) turbines of 50-MW capacity each, which are set up on Narmada main canal head, have been operating at varying capacities depending on water released in the canal network.
Gujarat is facing drought-like situation, with the government having declared 1,115 villages as affected due to water scarcity.
Last Updated Mar 31, 2018, 7:05 PM IST