My boss raped me, blackmailed me, then followed me to Australia, says NRI woman
This NRI woman's blackmailer, who happened to be her boss as well, stalked her to Australia and was making life miserable for her
According to the report, the man has been arrested and charged with causing hurt, rape, cheating, voyeurism and criminal intimidation
The woman mentions that in one of her meetings with her alleged perpetrator, she lost consciousness and woke to find herself naked in her bedroom with the accused sitting beside her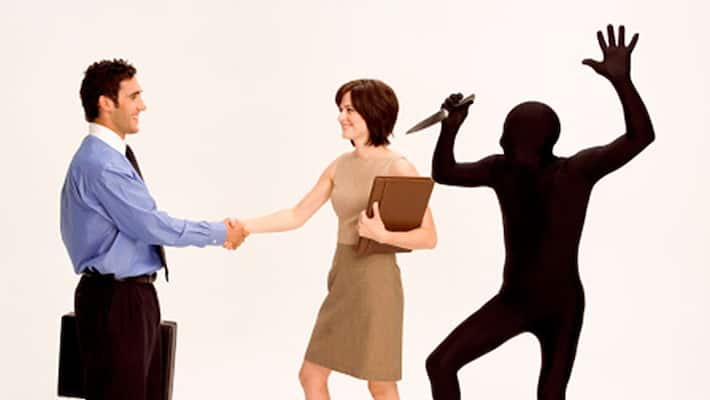 Till today the headlines that grabbed most of the attention was the Chandigarh stalking case wherein a young woman Varnika Kundu was stalked by two lawyers. The duo involved have admitted to their crime and have been arrested.
In its wake another woman from Mumbai complained how a man had followed her to her flat and then rang her doorbell at 2am in the morning without any fear of police or being caught.
While we come to terms with such shocking news, here is another story. It happened in South India, to a woman from Hyderabad. Her blackmailer who happened to be her boss as well, stalked her to Australia and was making life miserable for her.
In an article in Mail Today, it was reported that a 38-year-old woman, Sheetal (name changed) has filed a complaint of stalking, extortion and sexual assault against her boss, who she claims not only assaulted her in India but continued the harassment and stalking even after she moved to Australia with her husband and two children.
The report in Mail Today details her story. According to the report, the man has been arrested and charged with causing hurt, rape, cheating, voyeurism and criminal intimidation. His part of the story is not yet known.
Sheetal mentioned in the FIR that she worked with the alleged perpetrator at her workplace in Hyderabad. Work often made them travel to Gurgram together. He slowly started feigning familiarity, shared a sob story about a cruel wife and kids and often demanded her support in his times of personal crisis. He even began paying special attention to her at work and generally making it obvious that he was interested in her.
Once in 2013, it happened that Sheetal was alone at her residence in Gurugram and knowing that her husband wouldn't be around, he invited himself over to her house. She couldn't say no because he was her boss and did not suspect anything to be amiss.
Once at home, the boss and her shared two glasses of cold drinks, in between she had to go the kitchen for a few minutes. On returning the duo finished their drinks.
What happened then was the beginning of the rest of a nightmare.
Sheetal mentions she lost consciousness and woke to find herself naked in her bedroom with the accused sitting beside her. He threatened her with blackmail  - of exposure to her husband, losing her job and shaming her as well with the photos.
In the FIR, Sheetal states: "He threatened to leak my objectionable photos, the video of the incident and asked me to please him in all ways and keep him happy." That was just the beginning. For the sake of her reputation, afraid her husband would find out she complied, he kept abusing her at every interval he got, forced her to get intimate with him, accompany him on company trips or else her 'shame' would be leaked online. He then even resorted to extortion, and she said she has given him over Rs 20 lakh to silence the matter but his greed kept on growing.
Meanwhile, she was tolerating this abuse, fearing damage to her and her family's reputation.
The villain in her story, however, grew stronger each day, confident of her silence. He stalked her, her family, her plans so much so he was even aware of her migration to Australia.
Sheetal moved with her family to Australia but there too, the alleged perpetrator is supposed to have made life miserable. He disclosed, rather sent emails and messages to her husband regarding the whole case and threatened them further. Yet, Sheetal chose not to complain to the police fearing repercussions.
Finally, one day on a street in Melbourne, she felt someone stop her. The voice introduced himself as her former tormentor and threatened to kill her. That's when it dawned on her she was never going to come out of this circle and so she lodged a complaint with the police.
This is another example of sexual harassment at the workplace ending up in completely ruining a woman's life. Sheetal remained silent and she allowed the abuse to go in for a long time, had she been courageous like Varnika, the man would have been behind bars long time. The memory of TVF founder's case is still fresh in our minds. 
Last Updated Mar 31, 2018, 6:55 PM IST