Mumbai: Security tightened at Taj hotels after callers threaten 26/11-like terror attacks
Taj Hotel in south Mumbai received a threat call from Karachi, Pakistan. However, Mumbai Police have not confirmed about the same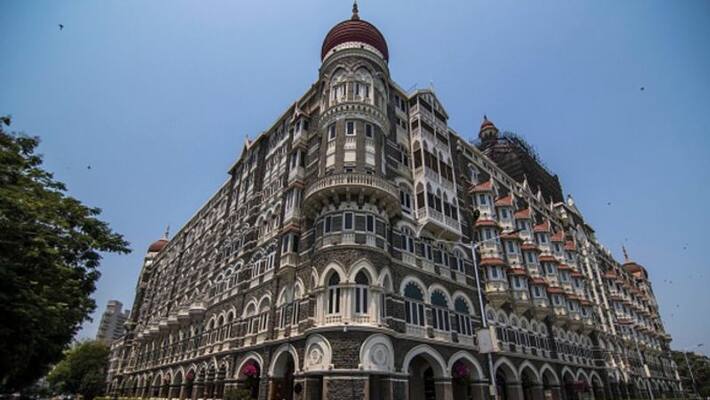 Mumbai: Police have beefed up security outside the Taj hotel in south Mumbai after the Karachi Stock Exchange terror attack, a senior official said on Tuesday (June 30).
The iconic hotel in Colaba area was among the targets of Pakistani terrorists during the 26/11 Mumbai terror attack.
The official told PTI that Mumbai Police are on high alert after Monday's Karachi Stock Exchange terror attack and as part of the enhanced anti-terror measures, security outside the hotel and other vital installations has been increased.
The first call was received at around 12:30 am by the Taj Mahal Palace staffers. The call was from a Pakistani number. The caller identified himself as a member of the Lashkar-e-Taiba (LeT) and said that the hotel would be attacked by their members. He said the Taj Mahal Palace and Taj Lands End hotels would be blown up as it happened in November 2008.
The second call was received by the staffers at the Taj Lands End hotel in Bandra. The caller, from Pakistan, threatened to blow up the hotel in a similar manner. Both the calls were received from the same numbers.
However, there has been no confirmation from police so far about reports that a caller from Pakistan had threatened to blow up the luxury hotel.
"Police are on alert and an adequate number of police personnel have been deployed in the (Taj hotel) area," the official said.
Pakistan's Stock Exchange building in Karachi's Chundrigar Road came under attack on Monday morning as four terror suspects tried to storm into the building. The Baloch Liberation Army has claimed responsibility for the attack. Two security guards and a police officer were killed in the attack, along with all four terrorists.
According to Karachi IG, the attackers were reportedly wearing clothes usually worn by police officials while they are off-duty. Several people, including three police officials, have been injured, the police said in a statement according to Dawn.
Last Updated Jun 30, 2020, 2:15 PM IST