MP Rajeev Chandrasekhar lauds Bengaluru citizen groups for exposing people who 'brazenly violate laws'
MP Rajeev Chandrasekhar has appreciated Bengaluru citizen groups for exposing those who violate the laws in the city. He took to Twitter and thanked them and assured all the support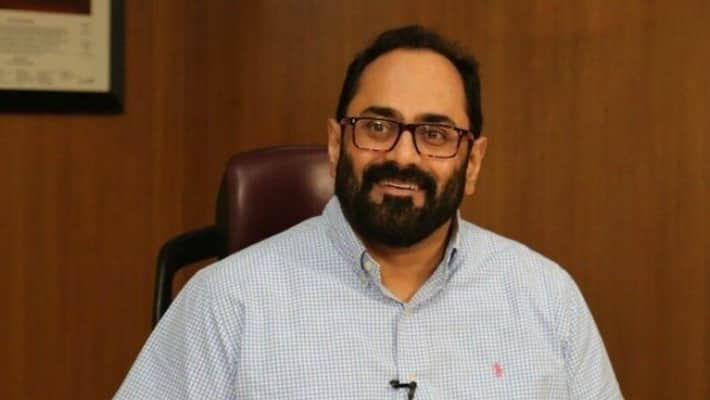 Bengaluru: BJP Rajya Sabha MP Rajeev Chandrasekhar lauded Bengaluru's citizen groups for working to ensure laws are enforced in the city and assured that he would "strongly stand" with them.
On Saturday, Rajeev Chandrasekhar took to the micro-blogging website Twitter and wrote, "Its good to see citizen groups working to ensure laws r enforced n those who brazenly violate the laws are exposed - regardless of who violates the law ! Whether its lakes or residential neighbourhoods - i will strongly stand wth ALL who work to protect them (sic)."
A building on Krishna Temple road, Indiranagar first stage, Bengaluru, had been constructed without following the authorised plan.
The Bruhat Bengaluru Mahanagara Palike (BBMP) issued a demolition notice to the owner, Mani Kumaran, since the building did not follow the height specified in the plan. The owner had approached the Karnataka Appellate Tribunal (KAT) and obtained a stay on the civic body's order.
Regarding this, the residents of Indiranagar protested against the built-in breach of the plans sanctioned by the civic authorities. They also alleged that the BBMP failed to act. They added that the building belonging to a landowner exceeds the sanctioned height of 15 metres. The owner has built 20 metres and has encroached upon the footpath.
KAT will pronounce the judgment on December 4.
Last Updated Nov 30, 2019, 6:31 PM IST