Mosquito Menace: Ways to prevent dengue amid coronavirus pandemic
Amid the coronavirus pandemic, dengue is also on the rise across the country. Here's some advice to keep dengue at bay.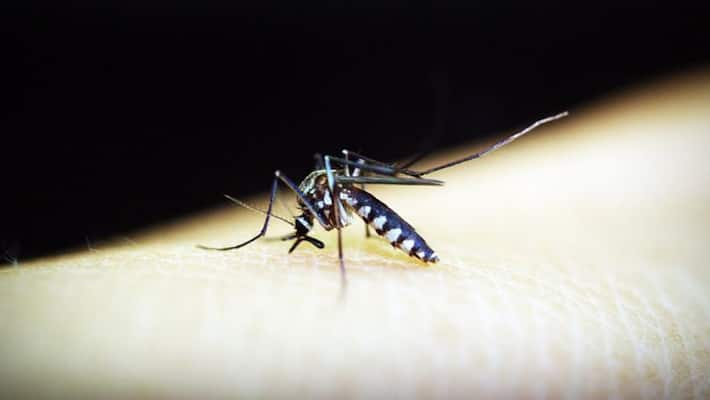 Bengaluru: Along with the ongoing global crisis of the COVID-19 pandemic, many Southeast Asian countries including India, Malaysia, Singapore, Thailand and Indonesia are reporting several cases and deaths due to dengue fever.
Based on 2016-2019 data, virologist Shahid Jameel estimated that India gets about 100,000 to 200,000 confirmed cases of dengue each year.
According to the National Vector Borne Disease Control Programme (NVBDCP), 1,36,422 dengue cases were diagnosed in 2019 and an estimated 132 people died.
Dengue is spread through the bite of the female mosquito (Aedes aegypti). The mosquito becomes infected when it takes the blood of a person infected with the virus. After about one week, the mosquito can then transmit the virus while biting a healthy person.
The most common symptom of dengue is fever with any of the following: Nausea, vomiting, rash, aches and pains (eye pain, typically behind the eyes, muscle, joint or bone pain).
In severe cases of dengue, the symptoms are: Severe abdominal pain, persistent vomiting, blood in urine, stool or vomit, difficulty in breathing, restlessness or irritability.
When symptoms do occur, they usually begin four to seven days after you are bitten by an infected mosquito.
Here are some tips to keep mosquitoes away:
·         Keep your house and surroundings clean and tidy.
·         Keep your wet garbage separate and throw in a wet bin which is kept covered.
·         Spray the house with anti-mosquito sprays
·         Try to wear clothes that don't leave any skin areas exposed
·         Shut the doors and windows of your house, mostly early in the morning and evening.
There is no precise treatment for dengue. If you think you have dengue fever, only a laboratory test from a doctor can confirm it. On confirmation, you can use pain relievers with acetaminophen and avoid medicines with aspirin, which could worsen the bleeding. You should also rest, drink plenty of fluids and see your doctor.
The best is to prevent its occurrence.
Last Updated Jul 24, 2020, 2:11 PM IST