Mizoram Election 2023: 112 candidates are crorepatis; state AAP chief richest with Rs 68.93 crore assets
According to the affidavits of the candidates accessed by PTI, 64.4 per cent of the candidates declared assets worth Rs 1 crore or more. With declared assets valued at Rs 68.93 crore, AAP's Mizoram president Andrew Lalremkima Pachuau is the richest.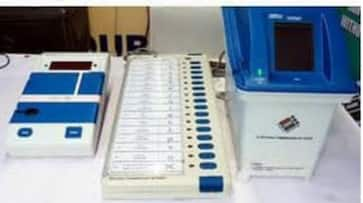 Altogether 112 out of 174 candidates in the fray for Mizoram assembly elections are crorepatis, with Aam Aadmi Party (AAP) state president Andrew Lalremkima Pachuau being the richest among them with declared assets worth nearly Rs 69 crore.
As per the candidate affidavits obtained by PTI, 64.4 per cent of the applicants disclosed assets valued at least Rs 1 crore.
Andrew Lalremkima Pachuau, the head of AAP in Mizoram, has the highest reported wealth, valued at Rs 68.93 crore. He is running from the constituency of Aizawl North-III.
Pachuau is followed by R Vanlaltluanga (Serchhip seat) of the Congress with Rs 55.6 crore assets while H Ginzalala (Champhai North) of the Zoram People's Movement is in the third position with a declared asset of Rs 36.9 crore.
Their affidavits state that business is their source of income.
The poorest candidate is Ramhlun-Edena, an independent running for the Serchhip seat. His moveable possessions are valued at Rs 1,500.
The BJP candidate from Lahtlai West, JB Rualchhinga, misrepresented the value of his assets in his affidavit, which was posted on the Election Commission website. The claimed amount was Rs 90.32 crore. The party has asked the electoral department to make corrections.
Lalrinenga Sailo, an MNF candidate from Hachhek, reported assets valued at Rs 100 crore, making her the richest candidate in the 2018 assembly polls. Her party colleague Robert Romawia Royte, from Aizawl East-II, came in second with assets estimated at Rs 44 crore.
But this time, Royte's assets have dropped dramatically to Rs 32.24 crore, while Sailo's have dropped to Rs 26.24 crore.
With assets valued at Rs 18.63 crore, Meriam L. Hrangchal, the Congress contender from Lunglei South, is the richest of the 16 female candidates. With assets valued at Rs 5 crore, MNF president and Chief Minister Zoramthanga is the wealthiest of the five political party leaders vying for power.
Five candidates three from ZPM and one each from MNF and BJP have pending criminal cases. In the 2018 polls, nine candidates, including Zoramthanga and former chief minister Lal Thanhawla, had criminal cases pending against them. Deputy Chief Minister Tawnpui, who is contesting from Tuichang seat for the second time, is the eldest among the candidates. He is 80.
Last Updated Oct 25, 2023, 11:58 AM IST