Mayawati: Only development, no statues, if voted to power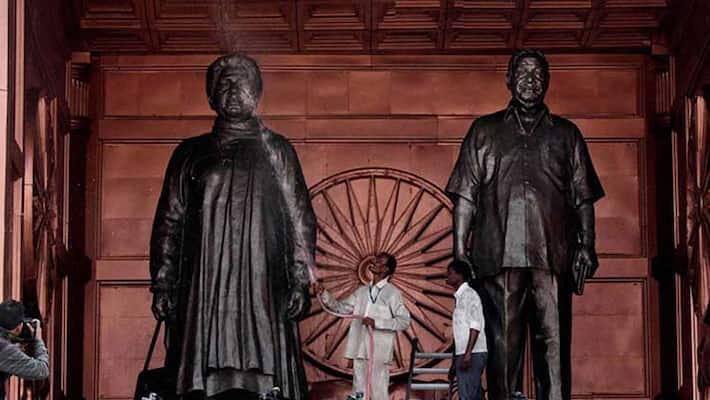 BSP supremo Mayawati today defended building her statues next to her mentor Kanshi Ram at government built memorials. The statues were built to honour the wishes of the people. Those statues were built to honour Dalit icons.
If voted to power the BSP leader promised that she will focus only on development.
When she in power opposition had targeted her for spending money on building memorials, parks, museums of Dalit personalities.
"They said the government money is being wasted. But now they are earning money from tickets on them. Now the criticism is that Mayawati had installed these statues so that she could put her own next to them," she said.
The Dalit leader from UP claimed her statues were installed next to Kanshi Ram's because of his "modern thinking, written will and verbal instructions"
"My statue was installed next to his (Ram's) as his successor and for dedicating my life to realising Ambedkar's dreams and welfare of dalits," she said.
On installation of elephants in memorials, Mayawati said they are a "symbol of welcome" and not her party's election symbol.
On the question of every political party celebrating Ambedkar's birth anniversary, the leader said such moves are politically driven.
Mayawati's decision to build her statues, Kanshi Ram's and elephants was challenged in court alleging such monuments are waste of public money.  
Last Updated Mar 31, 2018, 6:43 PM IST