Maoist leader who disguised himself as priest for two years finally nabbed
A Maoist leader, who has been under National Investigation Agency (NIA) radar for the last two years, was arrested from Hooghly district of West Bengal on Saturday. He was living in disguise as a priest at a local monastery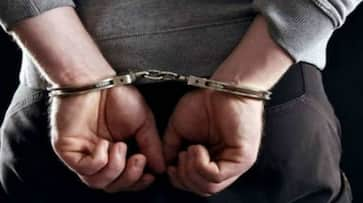 Hooghly: A notorious Maoist leader was arrested by National Investigation Agency (NIA) from Sheoraphuli area in Hooghly district of West Bengal on Saturday. Reportedly, the Naxalite leader had been living in disguise as a priest at a local monastery for the last two years.
Recently, NIA officers received a tipoff from undercover sources about the Maoist's whereabouts. 
According to police, 50-year-old Manoj Chowdhury, was a known Maoist leader in Giridih Range of the neighbouring state of Jharkhand. He has been booked in many cases including terrorism. For the last two years, the NIA was on the lookout for him. 
Manoj had escaped Jharkhand Police surveillance and travelled to Hooghly district of West Bengal. He disguised himself as a priest and started living in a monastery on the banks of the Ganges at Sheoraphuli area. He changed his name too. Manoj was so good at playing the part that local people couldn't even imagine there was someone like a Maoist insurgent behind that saintly look. Some of them couldn't believe it even after his arrest was made on Saturday morning.
According to police, NIA officials were in touch with the Special Task Force at Bhabani Bhavan, the state police headquarters since Friday. Upon being directed from Bhabani Bhavan, forces from Shrirampur police station cooperated with the NIA in the operation.
According to a source, NIA with the help of local police, surrounded the monastery early Saturday morning. Manoj tried to escape through the roof but failed.
NIA officers then shifted him to Ranchi in Bihar. The Maoist leader was produced before a court on Saturday afternoon and was remanded to police custody for 5 days. 
Last Updated May 4, 2020, 2:55 PM IST