Many more involved in Kerala gold smuggling case: Accused Sarith's advocate reveals crucial details
Kerala gold smuggling case accused Sarith's advocate Kesari Krishnan has revealed that Sarith and Swapna's husband Jayasankar had visited him to obtain details on how to go about getting clearance of the diplomatic baggage which had 25kg gold

Thiruvananthapuram: Gold smuggling case accused Sarith's lawyer has revealed crucial details about the case.  He also revealed that he had received calls from Sarith before he was arrested.
He added that Sarith had informed him that 25kg gold was present in the bag found at Thiruvananthapuram airport. He was trying to obtain clearance of the baggage by officials.
Also read: Kerala gold smuggling case: Secretariat employee, who booked flat for accused Swapna Suresh, sacked
Swapna's husband Jayasankar and Sarith apparently visited the lawyer at his home seeking help in the case to know about legalities that would follow, in order to obtain clearance.
He added that the attaché Rashid Khamis Al Ashmiya has a major role in the gold smuggling case. Sarith had also told the lawyer that attaché is trying to trap Saritha in the case.
He added that this was the reason Sarith went to officials to obtain clearance of the diplomatic baggage.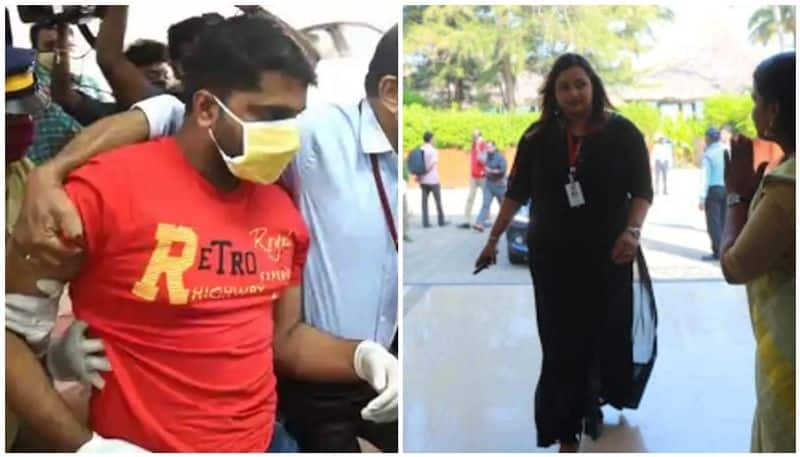 Sarith had also apparently informed Krishnan that he should take up the case if he was to be arrested. The advocate also said that Sarith had attempted to obtain clearance of the baggage twice earlier.
He also stated that Sarith was provided commission by the attaché to clear the baggage.
According to Krishnan, many more people are involved in the case and Swapna and Sarith are not supposed to be the main accused in the case.
He also said that before Sandeep and Sarith left Kerala they had met him. 
Last Updated Jul 16, 2020, 6:22 PM IST