Kerala gold smuggling case: Secretariat employee, who booked flat for accused Swapna Suresh, sacked
A day after secretariat employee Arun Balachandran admitted that he booked a flat for the Kerala gold smuggling case accused Swapna Suresh as per the directions of former IT secretary Sivasankar, he has been removed from his post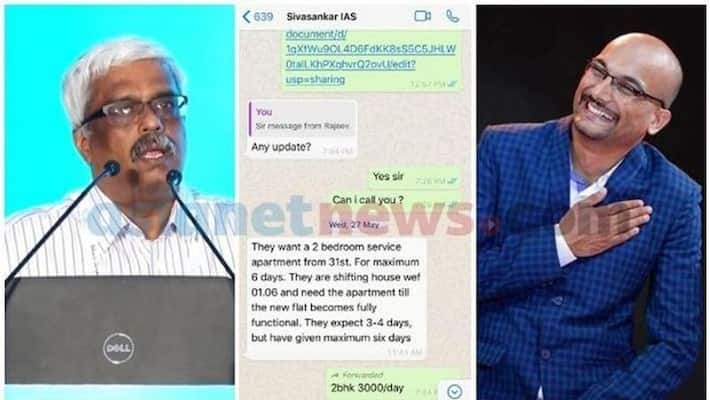 Thiruvananthapuram: Kerala secretariat employee Arun Balachandran, who booked a flat for the gold smuggling case accused Swapna Suresh, has been sacked.
Arun has been removed from the position of the director of marketing and operations to the chief minister's High Power Digital Advisory Committee.
He was initially appointed in the chief minister's office as an IT Fellow to the chief minister. But after the Sprinklr controversy broke out, he was appointed to the new post.
Arun had revealed that he booked a flat for Swapna as per former IT secretary Sivasankar's directions. The flat was rented near the secretariat in Thiruvananthapuram.
Arun added that Sivasankar asked him to book the flat for a friend named Jayasankar and his family. Arun had talked to the caretaker of the building complex where he could book the flat and he had also tried to reduce the rent of the flat by talking to the caretaker.
Arun also revealed that Sivasankar made the request through WhatsApp. Arun said that all the details of the caretaker were handed over to Sivasankar.
It is also reported that it was Swapna's husband Jayasankar who first checked into the flat booked by Arun. He had stayed many times in the apartment after the first week of May.
Last Updated Jul 16, 2020, 2:13 PM IST