This savage deserves to die!
The child was playing with her neighbour when he took her away and raped her.
The father of the child said that he often let his daughter play with the 40-year old tailor.
The girl underwent surgery and is now in a state of shock.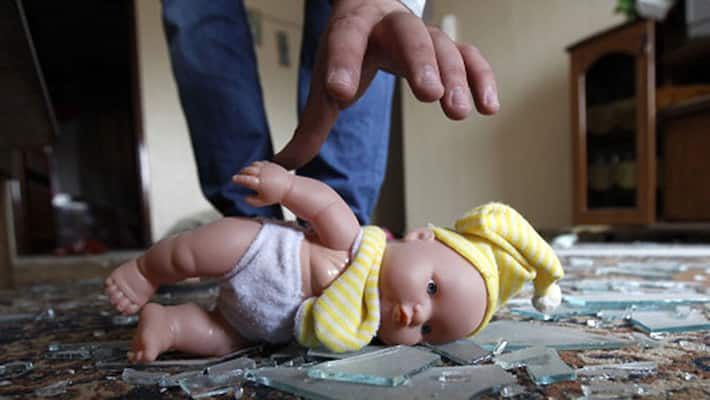 40-year old Hari Ram Yadav did not think twice before raping the 21-month-old baby of his neighbour. For him, she was just a woman in the making. He did not not even think that she was his neighbour's daughter who had trusted him with her safety.
Hari Ram was a tailor and had his shop just beside the girl's father's tea stall. The girl's father would often let the girl play with him. But, one day when the father left the stall for a few minutes, Ram took away the girl and left her at her home after 20 minutes. When her parents found her bleeding, she was immediately rushed to the hospital where she underwent surgery. Although she is in a stable condition now, she is in a state of shock and is not talking to anyone.
According to Hindustan Times, the girl had just learnt to walk. Her father told HT, "My daughter was slow to learn walking. She had begun walking just about three months ago. To encourage her, I allowed her to run around my stall without much restriction. But now I am not sure if I will ever let my daughters away from sight."
Her mother said, "She will recover from the injury, but she is no more the playful and happy child she was. She keeps crying and doesn't talk to me." Meanwhile, the accused has been booked for rape under the Protection of Children from Sexual Offences Act (POSCO). 
The incident sends chills down the spine as we are reminded of Nirbhaya and her tormentors. She deserved justice and she received it, but for this innocent girl who doesn't even know what went wrong with her, her tormentor deserves a bigger punishment.
Last Updated Mar 31, 2018, 6:52 PM IST