Man hides in canteen with brother's decomposed body in fear of being quarantined
West Bengal Police found a decomposed body from a canteen in Alipore Bodyguard Line, Kolkata. The deceased's brother hadn't informed anyone of the death as he feared his brother succumbed to coronavirus infection.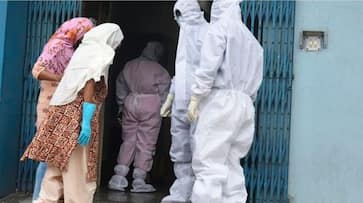 Kolkata: The rampant coronavirus has taken a toll on human minds as well. People across the world are indulging in strange things out of fear since the enforcement of lockdown. 
Recently, news of a weird incident came to light from the Alipore Bodyguard Line in Kolkata. Police found a decomposed body of a young man on Thursday. His brother feared he died due to COVID-19 and as a result he didn't inform anyone and had been sitting idle with the body for two days.
The deceased youth was identified as Sameer Singh. He and his brother Ratan Singh, both residents of Bankura district, used to work in a canteen in Alipore Bodyguard Line. Due to lockdown, the canteen was closed. 
Police officials said a foul smell was emanating from the canteen since Wednesday. As the stench intensified on Thursday, some policemen went to the canteen and discovered Samir's decomposed body. They said the face was covered with a pillow. 
Samir's younger brother Ratan was found in the adjacent room. According to the police, he was not in a mentally stable state. Ratan claimed Samir had fever a few days ago and later fell seriously ill and died approximately two days earlier. Ratan believed that Samir had died of coronavirus infection. He did not inform anyone about the same in fear of being quarantined. As the body started to decompose, he put a pillow on his brother's face.
It is unknown, and will remain unknown, whether Samir Singh was really a coronavirus positive patient or not. According to the autopsy report, the cause of his death was brain hemorrhage. Also, doctors said that the coronavirus usually becomes inactive in a human body within one hour of death, so there is no benefit in testing for COVID-19 in a decomposed body. 
Samir's brother Ratan, has not yet shown any COVID-19 symptoms. However, the police are thinking of quarantining him without taking any risk.
 
Last Updated May 16, 2020, 2:01 PM IST