Mamata Banerjee expresses wish to build university dedicated to Ambedkar and Subhash Chandra Bose
West Bengal chief minister Mamata Banerjee on Monday (October 5) said that her government will set up a university to honour the contribution of Bhimrao Ambedkar and Netaji Subhas Chandra Bose in the country's freedom movement. She wants to name the university as 'Jai Hind' University.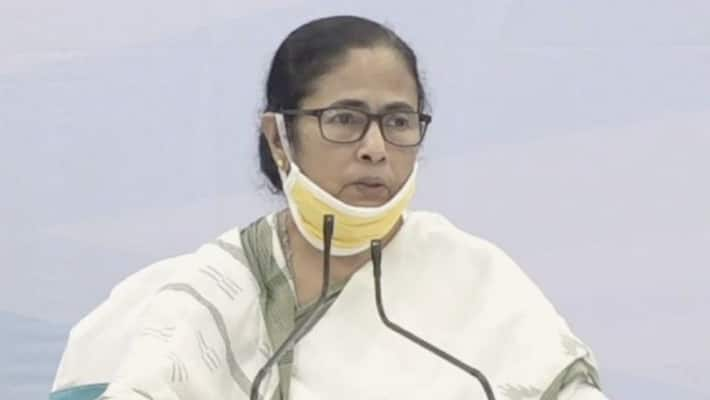 West Bengal chief minister Mamata Banerjee on October 5 expressed her desire to set up two universities dedicated to Bhimrao Ambedkar and Netaji Subhash Chandra Bose in the state.
While addressing a ceremony for students who performed well in various examinations, Banerjee said, "I want to set up a university in the name of Bhimrao Ambedkar and a 'Jai Hind' University in the name of Netaji Subhash Chandra Bose. I would like to request our state education minister Partha Chatterjee to look into the matter."
Also read: Rhea Chakraborty victim of political conspiracy: Adhir Ranjan Chowdhury
At the same time, she assured that there would be no shortage of employment in Bengal for the students who have passed from various schools, colleges and universities in the state. She instructed District Magistrates to ensure that no students should face problems while pursuing their education.
Mamata Banerjee also said that her government would write to the Centre, expressing its disapproval over the National Education Policy 2020, which "intends to put an end to the ranking system".
Also read: Actor, MP Mimi Chakraborty raises questions on status of women in the country
"We already have higher educational institutions named after stalwarts like Rabindranath Tagore and Kazi Nazrul Islam near his birthplace in Paschim Bardhaman. The Jai Hind University... will remind about the contributions of Netaji and his 'Azad Hind Fauj' (Indian National Army)," she further added.
The chief minister told the students to consider taking up careers in healthcare and administrative services. She also announced that every meritorious student will be given a laptop, wrist watch and books, which will be personally handed over to them by the administration.
Last Updated Oct 6, 2020, 2:15 PM IST