Maharashtra chief minister Devendra Fadnavis resigns 3 days after taking oath
After the Supreme Court directed the BJP to prove majority by 5pm on November 27, deputy chief minister (NCP leader) Ajit Pawar submitted his resignation earlier today. Following this chief minister Devendra Fadnavis too tendered his resignation.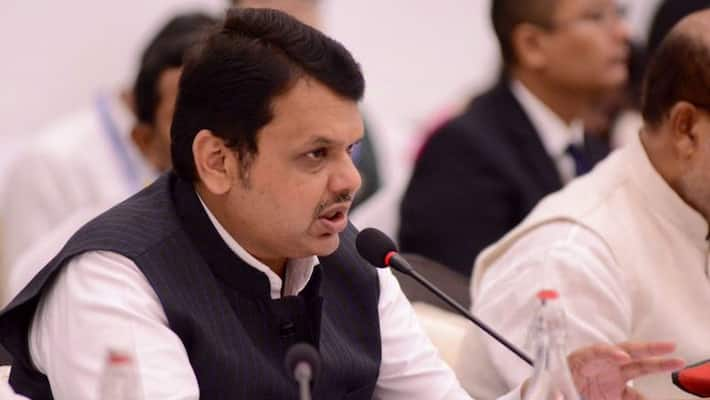 Mumbai: Maharashtra chief minister Devendra Fadnavis has decided to resign after deputy chief minister NCP's Ajit Pawar resigned from his post three days after taking oath.
"We don't have the numbers and we don't want to indulge in horse trading. That's why I have decided to submit resignation," said Fadnavis, addressing the media.
Fadnavis submitted his resignation letter to Governor Bhagat Singh Koshyari shortly after addressing media.
"People of Maharashtra gave direct mandate to the BJP. If we had fought separately, we would have got a better mandate," he added.
Explaining the current condition, Fadnavis said, "After the results were announced, when the Shiv Sena realised it was a numbers game, they asked for the CM's post. Even Amit Shah clarified this. We never promised the Sena the CM post."
Lashing out at Shiv Sena, Fadnavis said, "Sena was lying to us and had begun talking to other parties. We waited for Sena for a long time. Instead, Sena kept us waiting while people from Sena begged other parties."
Speaking about government formation, "When there was uncertainty, NCP leader Ajit Pawar approached us. As per talks, Ajit Pawar gave us the letter of support."
However, Ajit Pawar quit after the Supreme Court's order on floor test. The Supreme Court today had directed the Fadnavis government to prove majority by tomorrow (November 27).
He slammed the alliance of plotting a Common Maximum Programme to keep BJP away.
Meanwhile, yesterday (November 25), Shiv Sena, NCP and Congress, in a show of strength attempted to display that they were 162. They claimed that they have the support of more than 162 MLAs, while the minimum number needed to prove majority in 288- member Assembly is 145.
Last Updated Nov 26, 2019, 4:46 PM IST