Maharashtra: BJP forms govt, Devendra Fadnavis takes oath as CM; President's rule revoked
NCP's Ajit Pawar took oath as deputy chief minister and claimed that he has the support of 30 MLAs from the party. Congress slammed the NCP and exclaimed that Sharad Pawar had backstabbed them.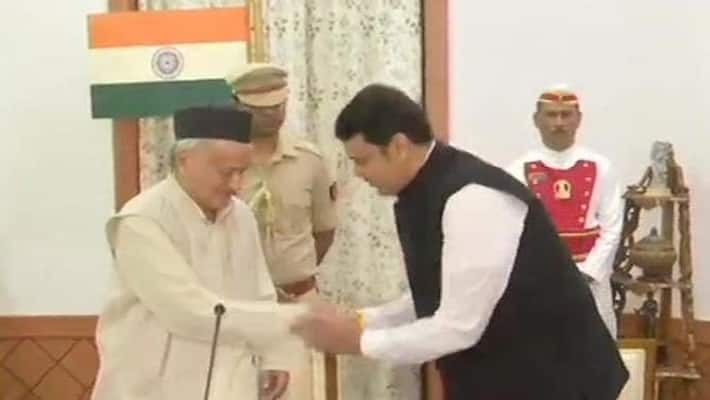 Mumbai: In a surprise move, BJP's Devendra Fadnavis took oath as the chief minister of Maharashtra for the second term. NCP's Ajit Pawar has been sworn in as the deputy chief minister of the state.
The President's rule was revoked in Maharashtra at 5:47am. A couple of hours later Devendra Fadnavis took oath as chief minister. Ajit Pawar has reportedly stated that he has the support of 30 MLAs from NCP.
"
Union home secretary Ajay Kumar Bhalla issued a notification stating that President Ram Nath Kovind has revoked President's Rule "in relation to the state of Maharashtra with effect from the 23rd day of November, 2019".
This came in as a shocker to Congress and Shiv Sena as they were planning to finalise their coalition with the NCP at a meeting today to form government in Maharashtra.
Following the developments, Congress slammed NCP and said that Sharad Pawar has backstabbed them. Reacting to this, Pawar said that it was not NCP's decision, but Ajit Pawar's, and the party has nothing to do with it.
Congress has called an urgent meeting in the presence of Mallikarjun Kharge and KC Venugopal.
Meanwhile, sources claimed that at least 27 MLAs from NCP have signed the document to profess their allegiance and support to the BJP government in Maharashtra.
In the Assembly elections, the BJP emerged as the single largest party with 105 MLAs followed by Shiv Sena that bagged 56 seats. NCP bagged 54 seats and Congress managed to get 44 seats in the 288-member Maharashtra Assembly.
However, Shiv Sena sought the rotation of the chief minister's post and equal Cabinet berths in their alliance with the BJP, which the latter did not agree to, leading to a fallout.
Shiv Sena and NCP, though invited by the Governor, could not form government and President's rule was imposed in Maharashtra on November 12. 
Last Updated Nov 23, 2019, 2:13 PM IST