Madras high court orders closure of all state-run liquor shops in Tamil Nadu
Madras high court has ordered closure of TASMAC liquor stores in Tamil Nadu which reopened on Thursday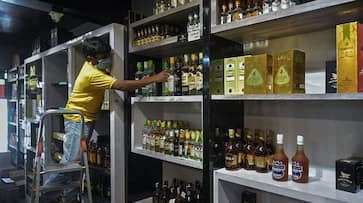 Chennai: The Madras high court has ordered closure of all state-run liquor shops in Tamil Nadu. Meanwhile, it has permitted only online sale of liquor. The online sale of liquor will be allowed only till May 17.
The order comes after complaints being raised over social distancing norms being flouted by customers outside liquor shops in the state. On the first day of reopoening, reportedly close to Rs 170 crore worth of liquor was sold.
On May 1, the Centre allowed the sale of liquor in standalone wine stores across the country from May 4 except in COVID-19 hotspots. It added that people should ensure a distance of six feet from each other and ensure that not more than five people are present at one time at the shop.
"Liquor stores and paan shops will be allowed to function in green zones while ensuring a minimum six feet distance (2 gaz ki doori) from each other and ensuring that not more than five persons are present at one time at the shop," the statement from the ministry of home affairs (MHA) had said.
Liquor and paan shops inside malls or marketplaces are not allowed to operate yet. Containment zones are those areas in red and orange zones that have been sealed due to a high number of COVID-19 infections. Only essential activities are permitted in these areas.
The government had prohibited sale of liquor and paan/gutkha since March 24, when the first phase of lockdown was announced by Prime Minister Narendra Modi.
Last Updated May 8, 2020, 7:30 PM IST