Jyotiraditya Scindia, who was considered close to Rahul Gandhi, has chosen March 10 as the date to give a body blow to Congress. March 10 coincides with his father Madhavrao Scindia's birth anniversary. While his father had fought once and defeated Atal Bihari Vajpayee from Gwalior in 1984, son revolts against the Congress.

Bengaluru: Jyotiraditya Scindia chose his father Madhavrao Scindia's birth anniversary to upset the Congress.
In the resignation letter addressed to AICC chief Sonia Gandhi, Scindia mentioned that he is unable to serve the people of the state and the country, within the party, and thus he is looking for "a fresh start".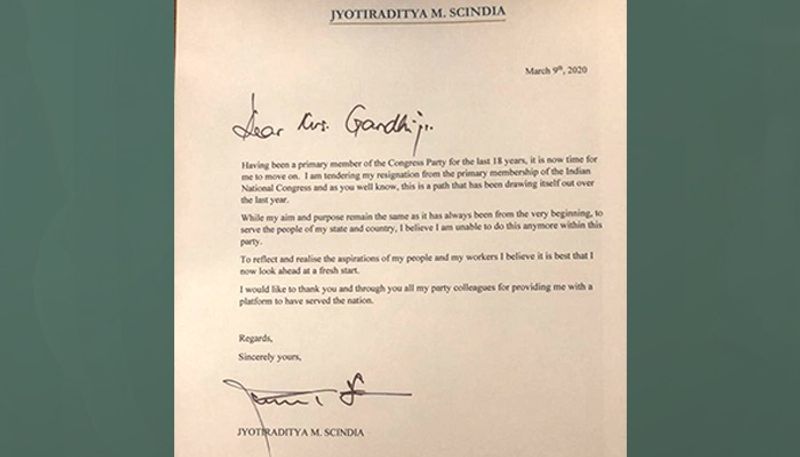 17 Congress MLAs in Madhya Pradesh have also tendered their resignations along with Scindia.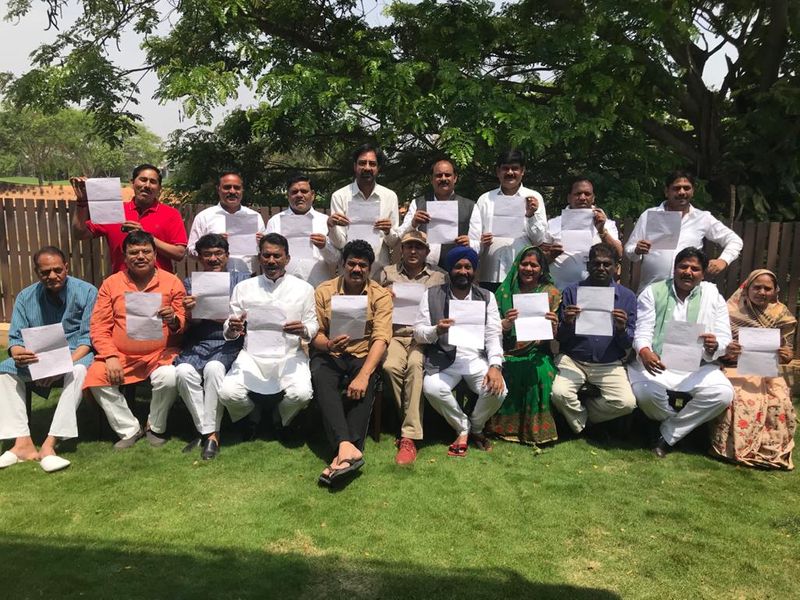 Madhavrao Scindia was with Jan Sangh and later joined the Congress to take on Atal Bihari Vajpai from Gwalior and won with a huge margin. Madhavrao Scindia is credited with introducing Shatabdi Express while he was the railway minister during Rajiv Gandhi' tenure as PM.
Like his father, even Jyotiraditya Scindia held the railways portfolio. It is said that both Digvijay Singh and Kamal Nath had blocked Scindia's promotion in Madhya Pradesh politics and ensured the young leader misses out on the Congress president's post in Madhya Pradesh.
BJP Leader Narottam Mishra had said to media that BJP would heartily welcome Jyotiraditya Scindia.
The MP Assembly has 228-member strength and the Congress had bagged 114 seats. With the support from SP and BSP, the Congress formed the government.
Jyotiraditya Scindia, a young face, was neglected and Congress bowed down to the pressures from Digvijay Singh and Kamal Nath, who allegedly ensured he misses out on the Congress president's post in the state. This was the bone of contention between Nath and Scindia that forced the former to take the extreme step of quitting Congress.
Following his meeting with PM Modi, reports suggest that he is set to join the BJP.