Lufthansa cancels India-Germany flights from September 30 to October 20 over air bubble dispute
A disagreement between India and Germany on the issue of flights to be operated under the air bubble of the two countries has led Lufthansa cancel all its planned India flights that were to operate from Wednesday (September 30) to October 20.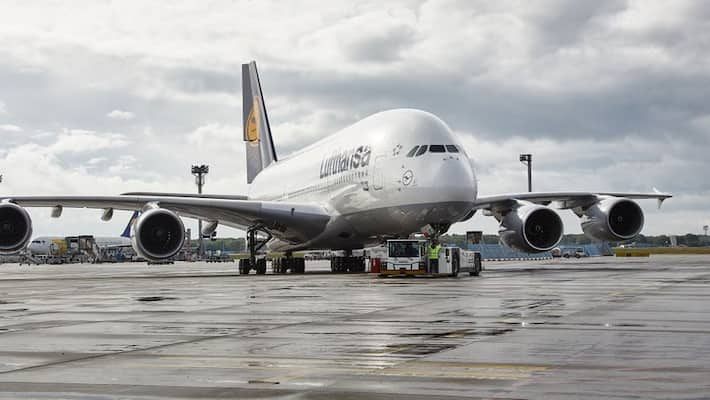 New Delhi: German airline Lufthansa - one of the world's largest operators - has cancelled all flights to India between September 30 and October 20 following a dispute with the government over the number of flights it is currently allowed to operate.
In a statement on this subject Lufthansa said: "Due to the Indian government's rejection of Lufthansa's flight schedule for October, Lufthansa will now have to cancel all planned flights between Germany and India between 30 September and 20 October, unfortunately".
The mega airline says the cancellations are due to the "unexpected rejection of (its) planned flight schedule for October by Indian authorities" and that "India has so far not accepted the invitation by the German government to discuss details regarding a temporary travel agreement between both countries."
On March 23, India suspended all scheduled international passenger flights due to the lockdown imposed to curb Covid-19 spread. However, under an "air bubble" arrangement with 13 countries including Germany, Centre has permitted special flights to function.
"There are restrictions in place for Indian nationals desiring to travel to Germany which was putting Indian carriers at a significant disadvantage resulting in inequitable distribution of traffic in favour of Lufthansa," Aviation regulator DGCA said in a statement on Tuesday.
India and Germany had formalised an air bubble in July this year.
Also read:  HAL rolls out 300th Advanced Light Helicopter
"As against Indian carriers operating 3-4 flights a week, Lufthansa operated 20 flights a week. In spite of this disparity we offered to clear 7 flights a week for Lufthansa which was not accepted by them. Negotiations continue," DGCA added.
As international air travel began slowly reopening across the world after months of coronavirus lockdowns, India set up the air bubble - which allows nationals of each country to travel in either direction - with Germany in July.
Regularly scheduled international passenger flights continue to remain suspended since March 23 due to the Covid lockdown. Domestic flights were resumed May 25.
There are, however, restrictions in place for Indian nationals travelling to Germany and this, the government has said, was putting domestic airlines at a disadvantage and resulted in "inequitable distribution of traffic in favour of Lufthansa".
Last Updated Sep 30, 2020, 10:32 AM IST