Lowest in 15 years: Delhi reports only 152 fire-related emergency calls during Diwali
On Friday, the Director of Delhi Fire Service, Atul Garg, stated that no significant fire incidents or casualties had been recorded.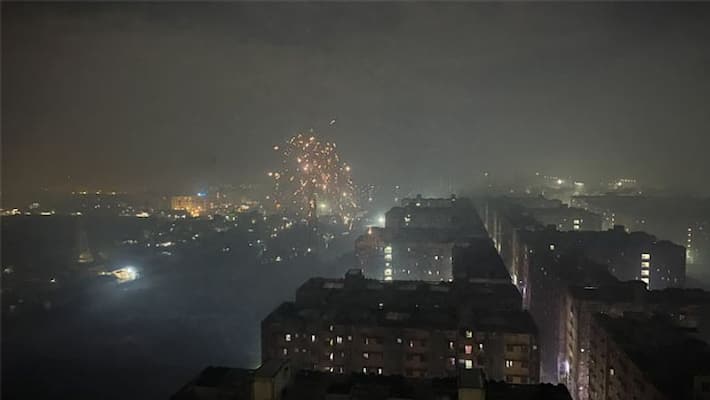 The Delhi Fire Service got 152 fire-related calls on Diwali, a decrease of more than 25% from the previous year and the lowest in the last 15 years. On Friday, the Director of Delhi Fire Service, Atul Garg, stated that no significant fire incidents or casualties had been recorded. According to the fire department, fire-related calls typically increase around Diwali, owing to the bursting of firecrackers, the failure to take adequate precautions when lighting earthen lamps or candles, the inability to check for loose wires up decoration lights, and overloaded extension boards causing short-circuits.
Garg believes that the decrease in fire calls on Diwali this year is an encouraging indicator. He went on to say that this is the first time we've registered just 152 calls on Diwali, which is the lowest number in the previous 15 years on the day of the festival. The official also acknowledged the general public's awareness of the issue. He stated that there were fewer calls relating to firecracker exploding and that people acted responsibly and took all safety procedures while enjoying the celebration. He also said that there had been no significant fire-related incidents this Diwali, and no casualties have been reported due to fire.
Also Read | Delhi's air quality further dips into 'very severe' category after Diwali as crackers burst despite ban
According to fire department records, 117 of the 152 calls were fire-related occurrences, including four that were thought to be caused by crackers. In contrast, other calls were connected to short-circuit, fires in rubbish, and the burning of clay lamps. According to the data, aside from the 117 fire-related calls, there were ten calls for animal rescue, 12 for bird rescue, one for home collapse, seven other rescue-related operations, and two other classes needing aid in connection with two traffic accidents.
On Diwali, the DFS control room often receives the most calls, and firefighters must be on their toes to cope with any emergency, they added. According to him, the majority of these fire-related calls came in the evening during peak hours. According to the DSF, the majority of fire-related calls were of a minor kind. Fireworks were set off in the city, despite the government's prohibition. Last Diwali, the fire service responded to 205 fire-related calls, according to authorities.
According to fire authorities, over 3,000 firefighters have been on duty for the previous two days. Delhi Fire Service units have been placed in over 30 particular areas throughout the city to deal with any event. Fire trucks were stationed at 22 different places across the national capital. In the streets and minor roads, motorcycles equipped with firefighting apparatus were also deployed.
Also Read | Diwali 2021: Apple CEO Tim Cook extends Diwali greetings with Indian photographer's pictures, check out
Last Updated Nov 5, 2021, 3:46 PM IST