Diwali 2021: Apple CEO Tim Cook extends Diwali greetings with Indian photographer's pictures, check out
The tech giant chief took to Twitter to treat desi followers by posting two "stunning" shots captured by popular Delhi-based travel photographer Gursimran Basra (@coffeekarma).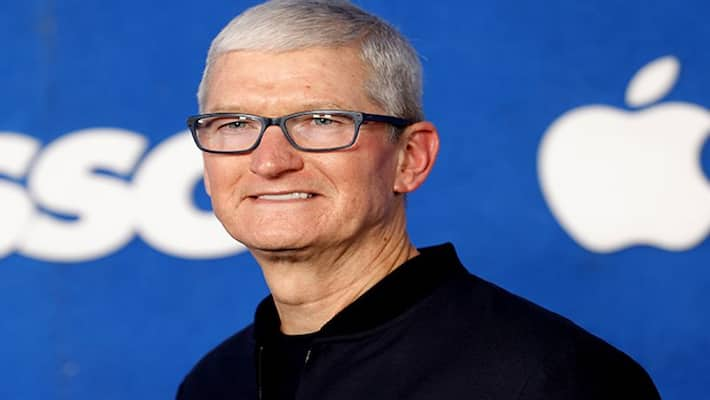 Apple CEO Tim Cook on Thursday extended his Diwali greetings to everyone around the world by sharing two beautiful photographs clicked by an Indian photographer. These pictures were clicked on the iPhone 13 Pro Max which was launched in India in September.
Taking to Twitter, Cook wrote, "Wishing a happy and safe Diwali to all those celebrating around the world. May the Festival of Lights fill your home with happiness and health. Stunning #ShotOniPhone13ProMax photos by @coffeekarma."
The two photos shared by the tech giant chief, one shows the moment a woman releases a paper lantern, while another shows a perfectly captured eco-friendly Diwali vibe with a beautifully lit shot of diyas (earthen lamps).
Meanwhile, reacting to the sweet surprise, photographer Basra sharing images on his own Instagram profile wishing all on the festive occasion wrote, "Wishing everyone a peaceful, healthy and happy diwali during these times. Let there be light all around. Also, feels super elated when none other than Tim Cook shares your clicked photographs wishing the world Happy Diwali."
"Can't describe the feeling when the man himself tweets your clicked photographs wishing the world Happy Diwali. Super elated," he wrote on Instagram Stories.
Indians on social media, too, were surprised and delighted to see Cook extending greetings to everyone on Diwali, while praising the photographer for the pretty images.
This year, Apple launched four new iPhone 13 models as the successor of the iPhone 12 lineup. The price of iPhone 13 Pro Max in India starts at Rs 1,29,900 for the base 128GB storage option.
Despite supply constraints, 2021 has been exceptionally good for Apple in India as the tech giant doubled its India market share in its fiscal year that ended on September 30, Cook had recently announced. According to Apple, an estimated supply constraint had around a $6 billion revenue dollar impact driven primarily by industry-wide silicon shortages and Covid-related manufacturing disruptions.
Last Updated Nov 4, 2021, 12:04 PM IST